Good morning, friends! I hope you're all doing swell on this beautiful Wednesday morning. And by swell, I mean…I hope you're doing better than me: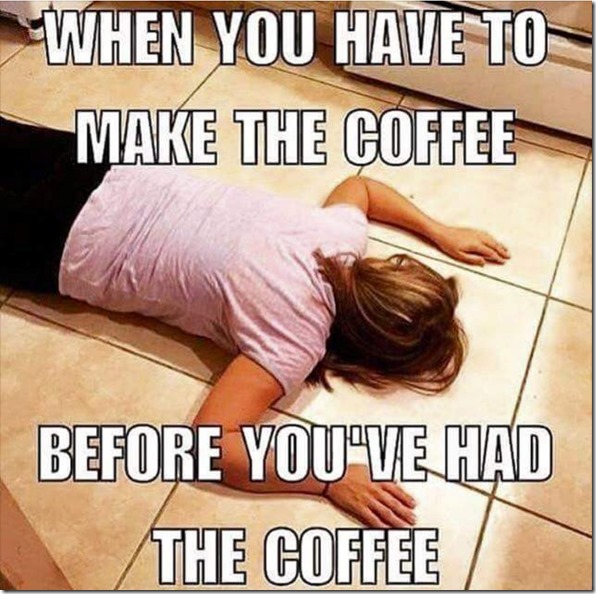 We returned from our trip home this past weekend, which made me yearn for an actual weekend [to do nothing]. So uh…yay for the week being half over!! I'm ready for some down time. Then again…we're celebrating Matt's birthday this weekend, so I'm supposed to plan fun things to do and maybe get him a present?
I'm obviously getting the fiancé of the year award.
I kid, I kid. I have a few surprises on deck, so here's hoping they turn out!
Keep reading for really cool exciting awesome favorites I've been fancying lately.
These Are a Few of My Favorite Things
Handwarmer Mug – I'd like to give a shout out to my lovely Aunt Julie for getting Matt and me these really cool mugs. I'm always drinking tea at work for warmth (curse you, AC!), so this clever invention is right up my alley. It's a mug…that warms your hand very strategically. Also, they're really pretty. I'm all about that pottery. (P.S. Isn't Matt an amazing hand model!?)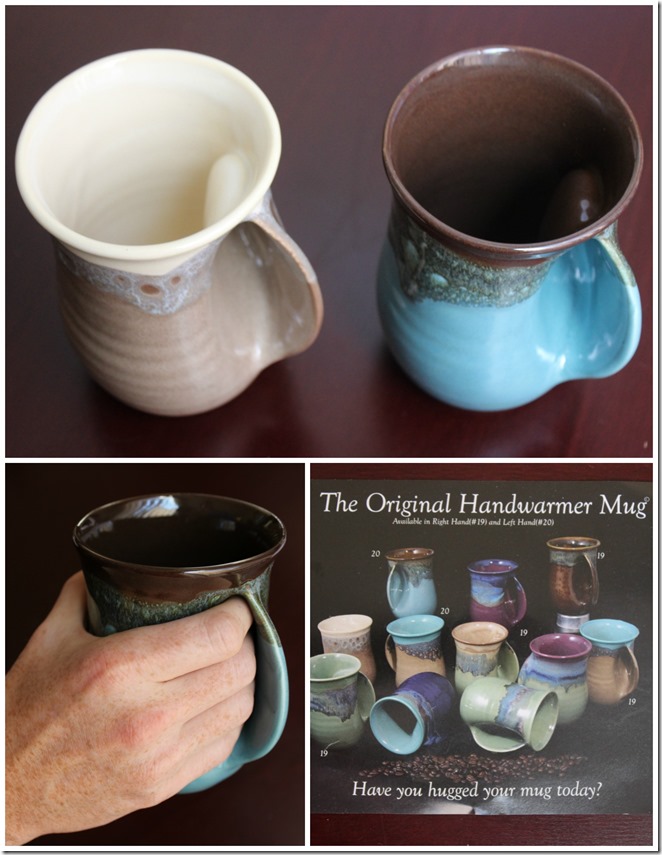 Talenti Gelato – One of my favorite things to do when I step into my father's home is raid the fridge and pantry for food. I don't think this will ever change. I'm not sure if this is a "parents" thing, but he just always has such interesting and tasty foods. This is my latest find. He had Coconut Chocolate Chip Gelato, and it was oh-so-refreshing. They have a bunch of other flavors as well that I may just have to try the next time I go to his house.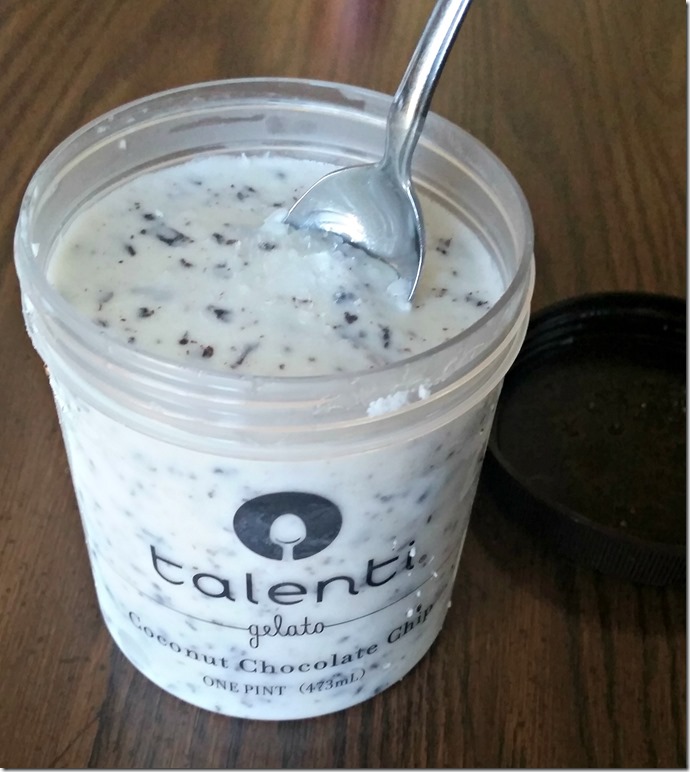 Rockabye Baby – Now that the cat's out of the bag that I'm an aunt, I can share this gift we got for our precious little niece. Matt found this on YouTube recently, and we were both in awe of how amazing it was. They take songs from artists ranging from ACDC and Queen to Taylor Swift and Blink 182, creating lullaby renditions for babies to listen to (and me apparently). I found this one amusing considering it's Kanye's "Golddigger." (We got my sister the Coldplay album because my siblings are fans of the Coldplay.) The album art is pretty great on these singles/albums as well.
Fancy Workout Tank Tops – In addition to hoarding pretty running shoes, I've become quite fond of workout tank tops with fun backs. This one I got for being part of the LA Marathon last year, and I love it. I don't really know what type of bra situation to wear under it considering the hole placement (TMI), but I like it regardless. If you want the deets, it's the ASICS Fit-Sana Rib Tank Top, and you can find it on Amazon here.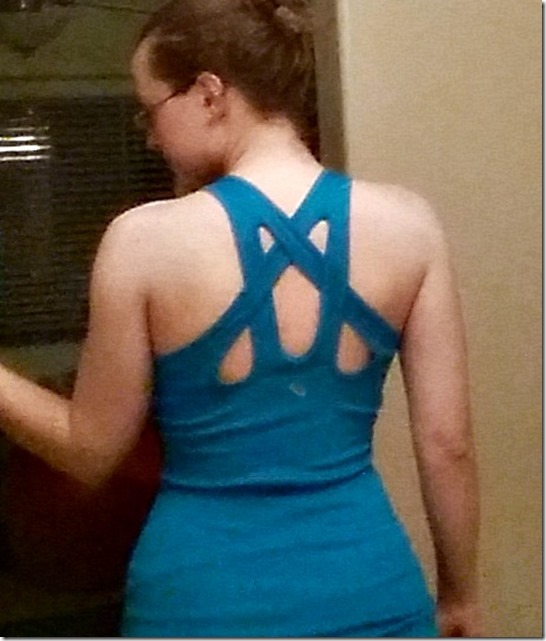 Witty Wood Signs – I see these popping up at stores everywhere. Marshalls has quite the collection, specifically. I love the variety of little witty signs people sell, but I don't know what I'd do with them if I got them. Throw it in a collage of frames on the wall? Display it somewhere else? Is this legit for decor? I don't know how to adult.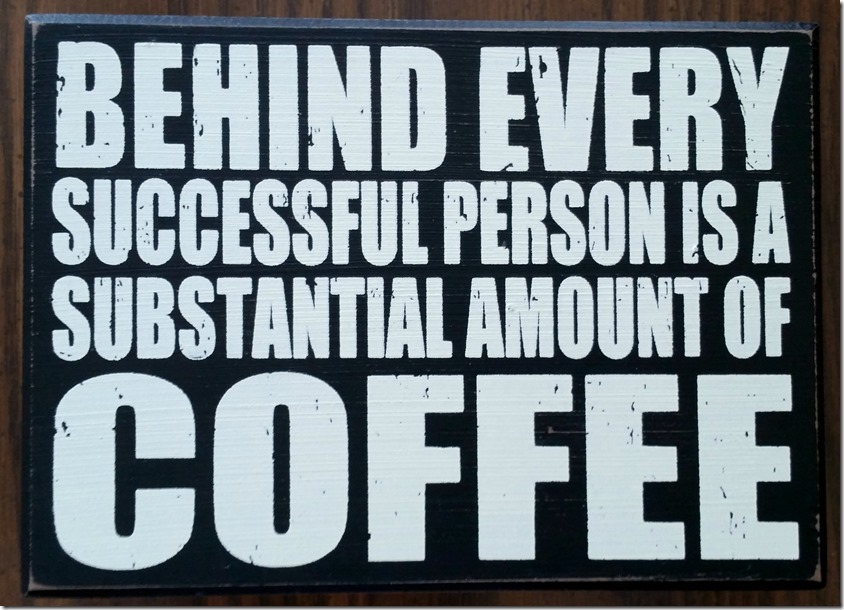 ---