Workout
Going for a run outside after work! I'm strangely excited. It's been super hot lately, though, so wish me luck on not dying.
---
Morning, sunshines!
I've got a collection of favorites for you today. Let me introduce them by saying that I hope your day is as awesome as the following turtle's expression:
Animal: Happy Turtle. Have you ever seen anything so adorable?! This picture makes me so happy.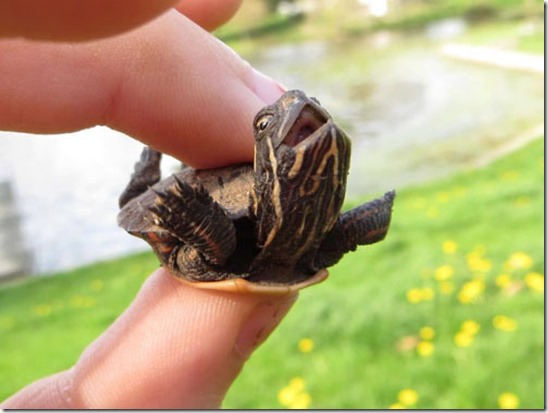 Message Idea: Secret Message Bananas. I don't think I've ever put this on my blog before, but it's one of the first cool things I saw on Pinterest back in the day. You carve a message into a banana, and over time it will show up! Pretty clever if you ask me.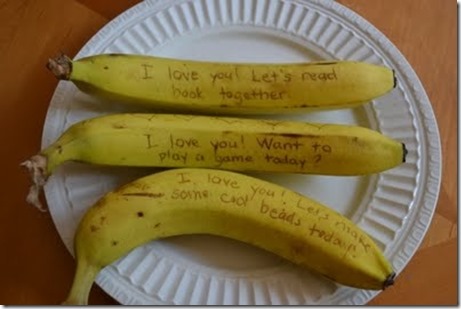 Song: Mirrors by JT. I've been really into this song lately. I find a lot of the album pretty weird, but I can't stop listening to this song. Aka I'll probably hate in a few days from listening to it too much.
Album: Imagine Dragons – Night Visions. I'm pretty sick of Radioactive at this point because it's been on my running playlist since last fall. The rest of the cd, however, is pretty wonderful.
Truth: Joey from Friends – "Who says wine has to cost more than milk?" I fully agree with this. It's possible I may have bought a bottle of wine for less than $3 once. That's a win in my book.
---
Questions for you:
What's a song you've been loving lately?
Where do you stand on cheap wine? What price is too low? We had a bottle of wine this weekend that was under $3, and I'm pretty sure it was just juice. Learned my lesson.