Happy New Year's Eve Eve!!!
Does everyone have crazy awesome party plans set up? We have a whole lot of nothing planned so far, so we'll see what we end up doing. This is the first New Year's Eve that I've been out in San Diego, which is a little sad since I can't be with friends from home like usual, but regardless, it'll be nice to hang out with my main squeeze.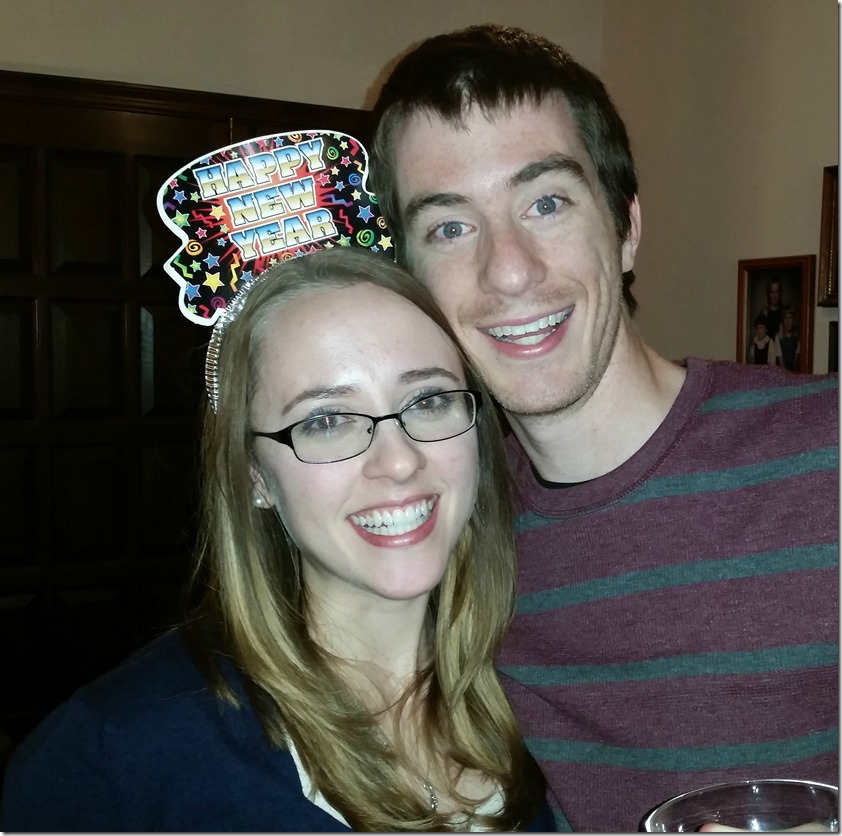 Whatever you end up doing, I hope it's a good time!!
Keep reading for my latest favorites.
These Are a Few of My Favorite Things
A Working Oven – We've been without a functioning oven for a couple weeks now, so I was really happy when this bad boy was delivered yesterday. Hallelujah! I can bake sinful cookies delicious and nutritious food again!!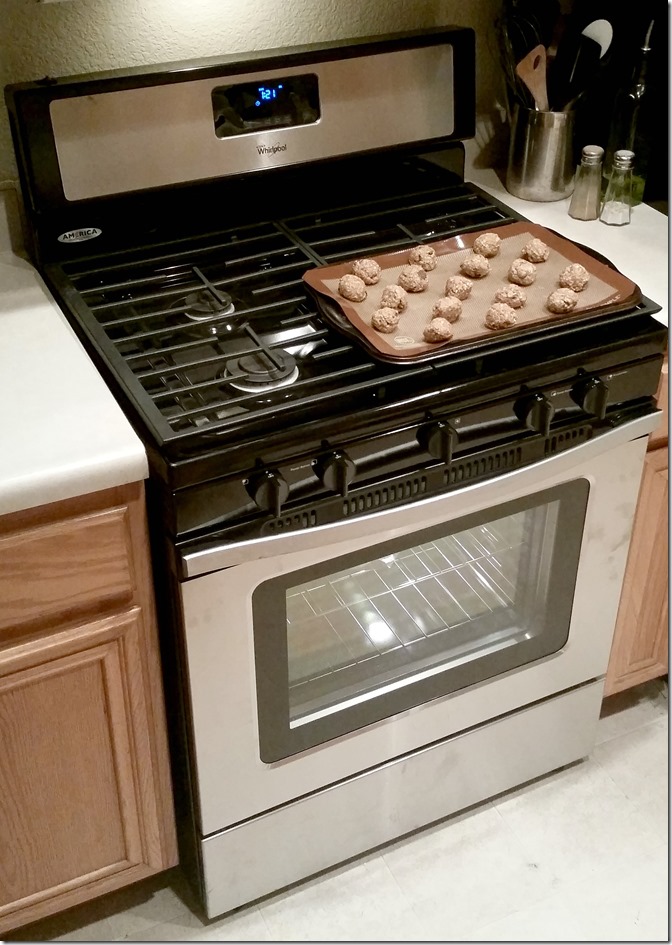 Dogsitting – Matt does thing where he offers to dogsit for everyone and their brother. It's actually kind of fun. We want a dog, and this lets us test out different breeds and sizes. This past weekend, we had the pleasure of watching Riley, the poodle yorkie mix in a sweater pictured below. I never imagined myself having a small dog, but oh my cuteness, I thoroughly enjoyed this little creature (who is intently staring at a treat in this pic if you were wondering).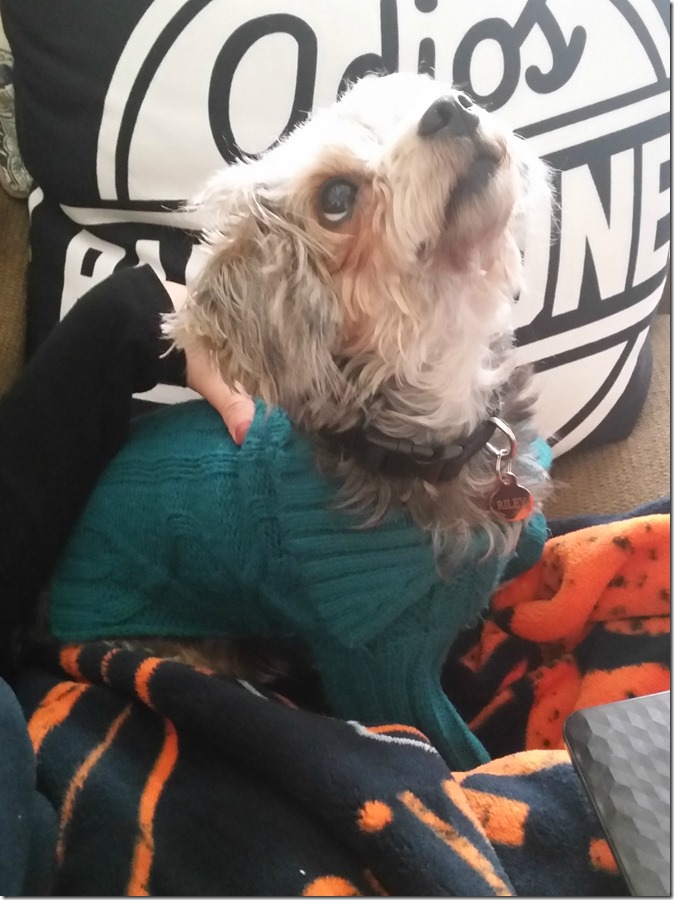 Man Crates – Shoutout to Matt's sister for this amazing gift. She got Matt and me each a Man Crate. These are boxes filled with the "manly" contents of your choice (there's a variety of fun ones on their website). I was sent a metal ammo container filled with a variety of coffees, a carabiner mug, and a couple granola bars, which was really cool. (Matt's already called dibs on the ammo box.) He received a wood crate that was in a duct-taped box. With a crow bar and hammer, he pried his way into his present, which was quite entertaining. In his crate was a bunch of breakfast supplies, including a pancake batter dispenser, protein pancake mix, syrup, and a bacon press. SO awesome. I highly encourage you to Google "Man Crates" to browse through the crazy list.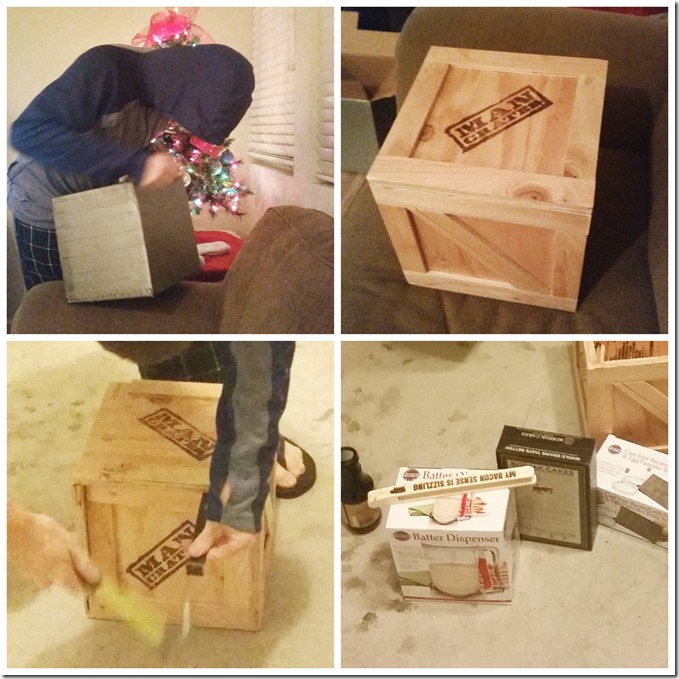 Poop Happens – This was Matt's lovely gift to an expecting friend. He wanted to get something weird, and I encouraged this ridiculous onesie from Spencer's. I thought it was pretty friggin cute.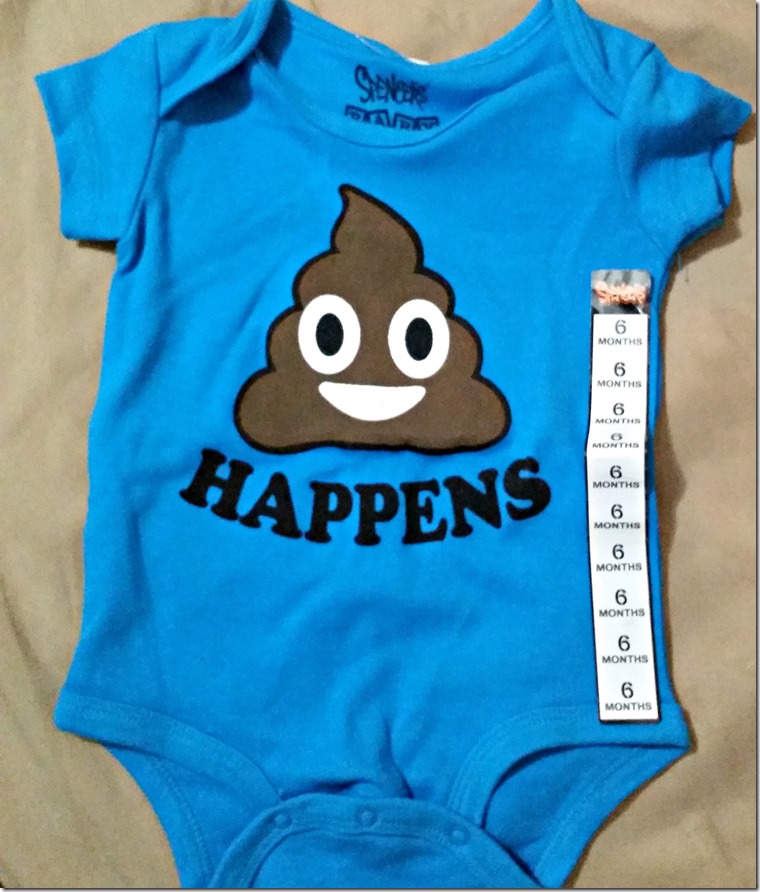 Wine Yoke – If you know me, you are probably aware I like to treat myself with wine every now and again. Apparently Matt thought of me when he saw this "Wine Yoke." I feel if I used this for real, I'd end up spilling my wine, but it's still delightfully weird. Wine from the convenience of your necklace!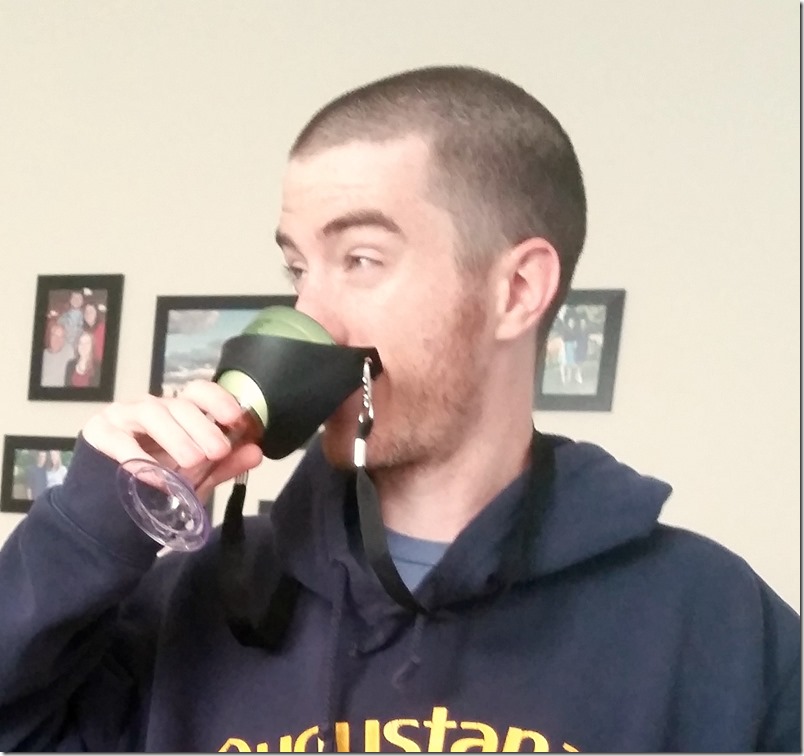 Champagne Sangria – New Year's Eve is mañana! Not sure if we're doing anything since I'm still suffering a bit from a cold, but even if we stay in, I'm thinking we'll need to make this love child of champagne and sangria. The recipe looks like it's right up our alley.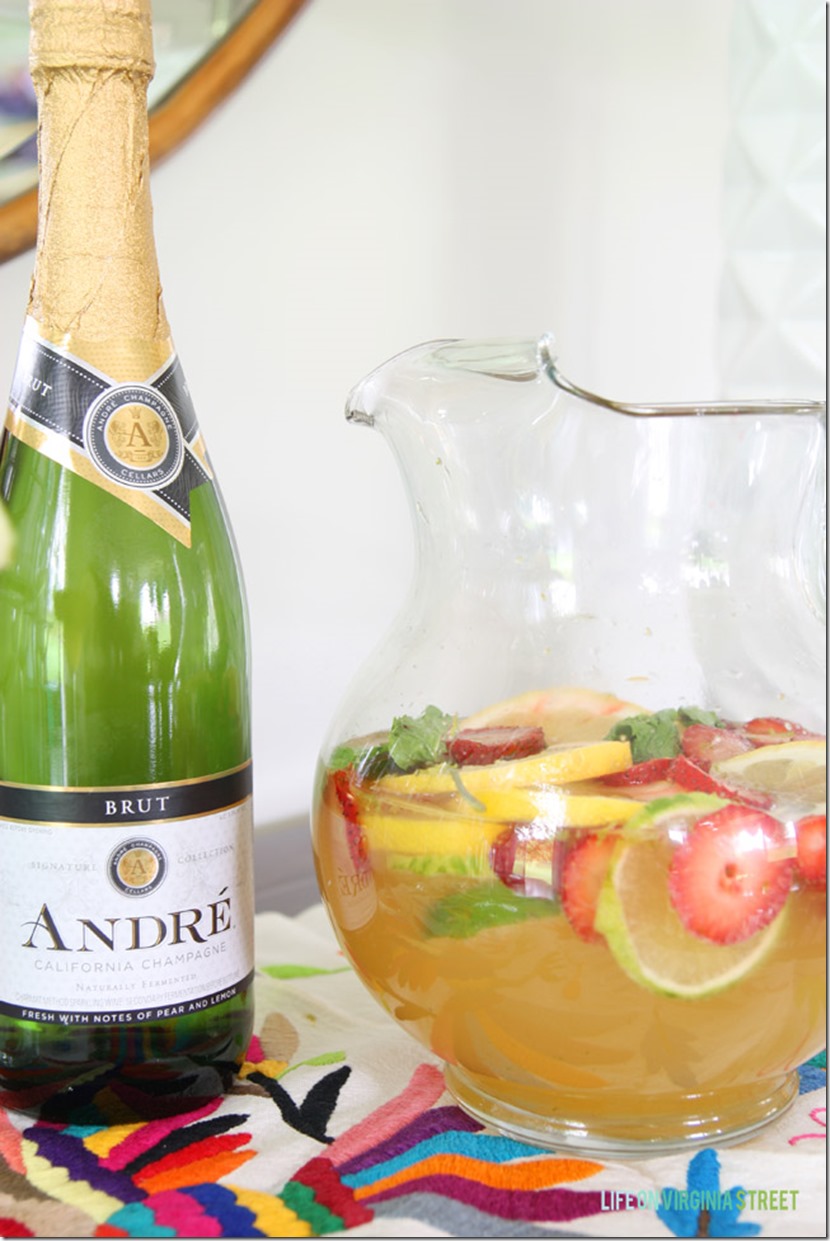 ---