We've all been there – you're subscribed to a movie/show steaming service, and you get addicted to watching episode after episode of a show until you have no life.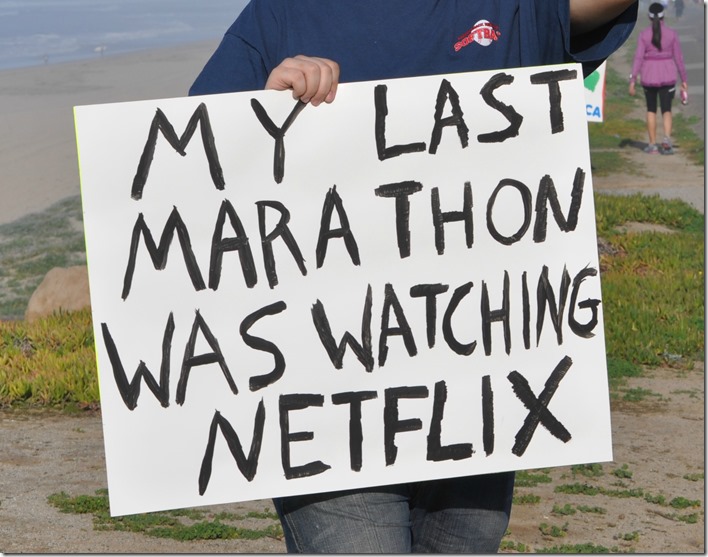 This has been us lately with Amazon Prime, ever since starting How I Met Your Mother. We've seen 95% of the episodes but decided to start from season 1 episode 1 like a month ago. This occasional viewing has turned into a nightly activity with multiple episodes being checked off. I can't help that it's such a great show. But damn, does time go fast. #sorryimnotsorry
Anyone else obsessed with getting through a series of a show?
See below for other things I've been loving lately (just less obsessively).
These Are a Few of My Favorite Things
Geometric Necklaces – I need to go get some cheap jewelry because I'm really loving geometric-shaped necklaces lately, as seen in some of the below pieces.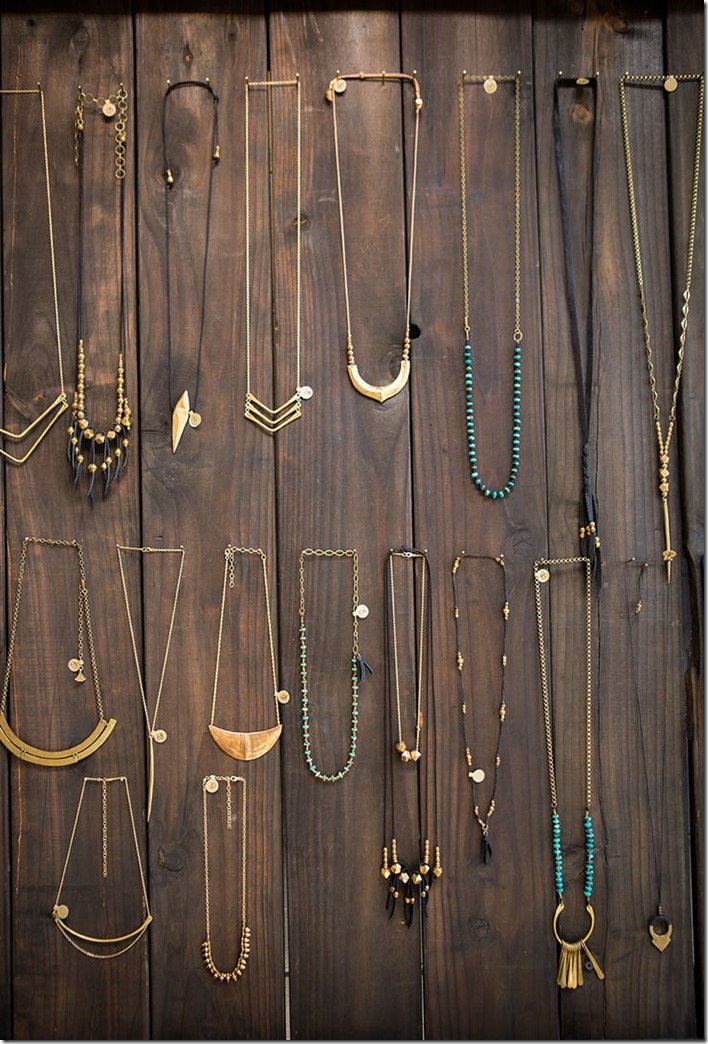 Brie, Fig, and Apple Grilled Cheese – I love people's creativity with grilled cheese sandwiches. This recipe in particular seems especially gourmet and amaaaaazing.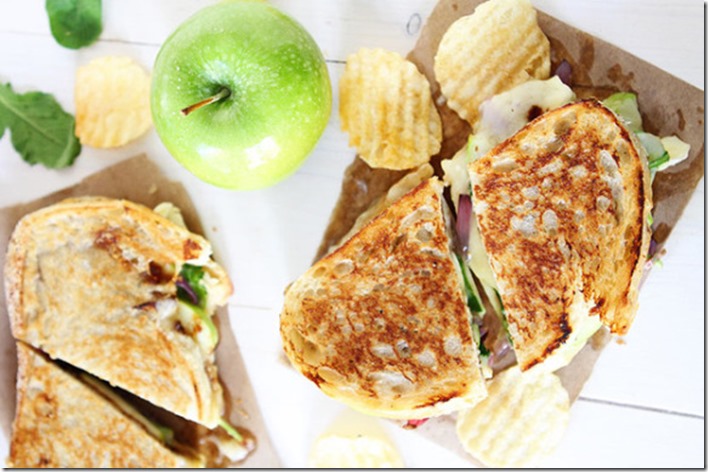 99.9% Hungry T-Shirt – It's a bit ridiculous. Anyone else with me?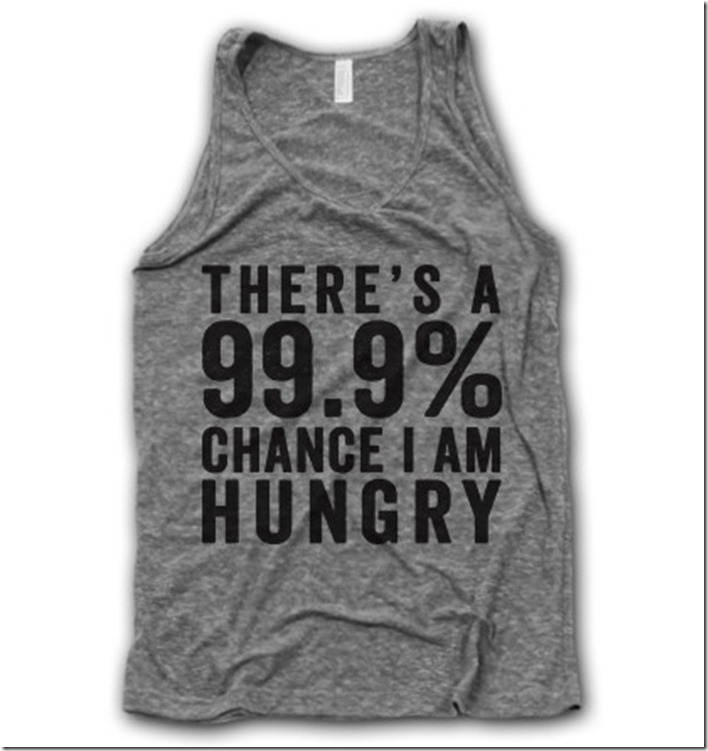 Gallery Wall – I have this problem where I can't put decor on walls because I'm too scared to commit to things. Well we've lived in this new house for four months now, and I think it's time to finally fill the walls. I've put a few of our pictures/paintings/art things up, but I really want to master the art of the gallery wall. It's so complicated, and I can't figure out how to make it look good. I've been looking at a bunch of examples to hopefully inspire me, including the below one. Anyone else have issues with this?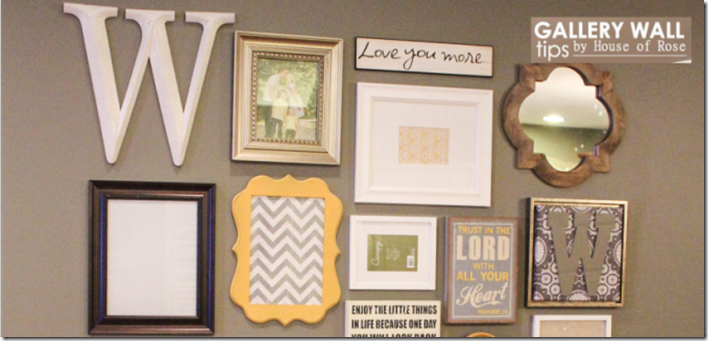 Every Other Freckle by Alt J – Just one of my latest music loves that has been on repeat on my Spotify.
There's No Limit Tunic Dress – So I'm in love with the dress and need more items like this in my closet. That is all.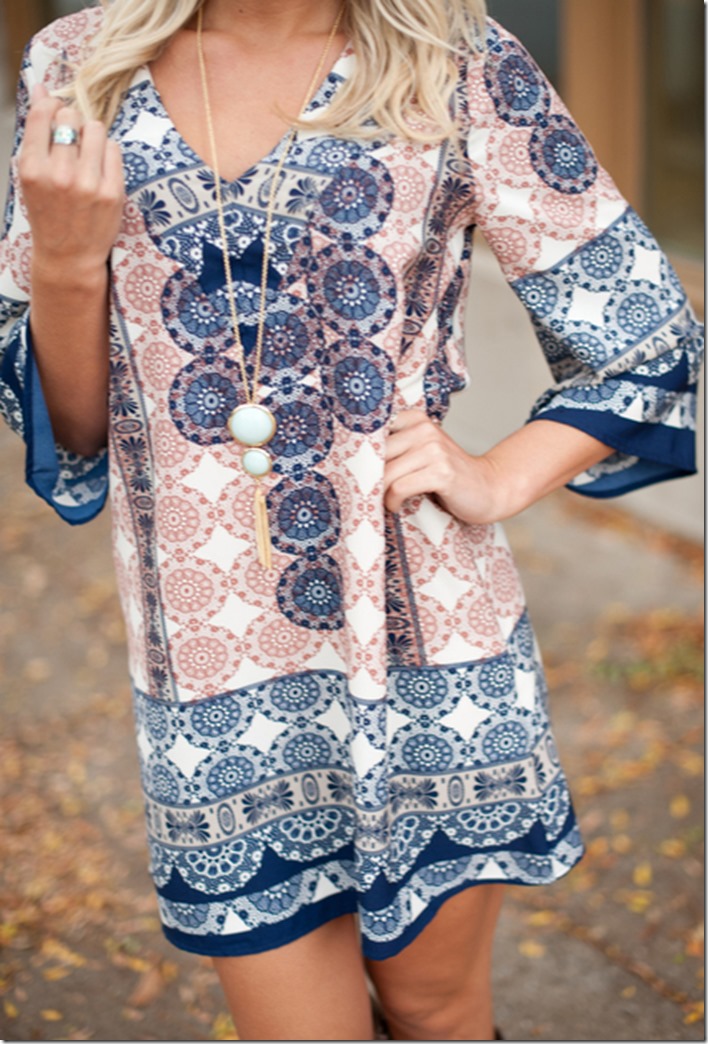 Red Fox EDGE Bluetooth Headphones – I've had the opportunity to try these cordless headphones out over the past month and am excited to finally share my thoughts! First of all, I've never had Bluetooth headphones before, so I was really pumped to finally have a pair of my own. I mainly wear headphones at work or while working out, and these have been my go-to for cardio. They're actually way more than just headphones though – they're a full-on Bluetooth headset, so you can make calls with these. They have easy controls on each side and are a high quality option if you're doing chores while on the phone (guilty) or spending some quality time on the bike getting your sweat on. I also appreciate that they have moisture protection and recharge on their own, so I don't have to worry about their battery life. If you don't believe me, they seem to have great reviews online, so definitely check these out if you're looking for a great pair of Bluetooth headphones! Disclaimer: I was sent the EDGE Bluetooth Headphones for free to review – all opinions are my own.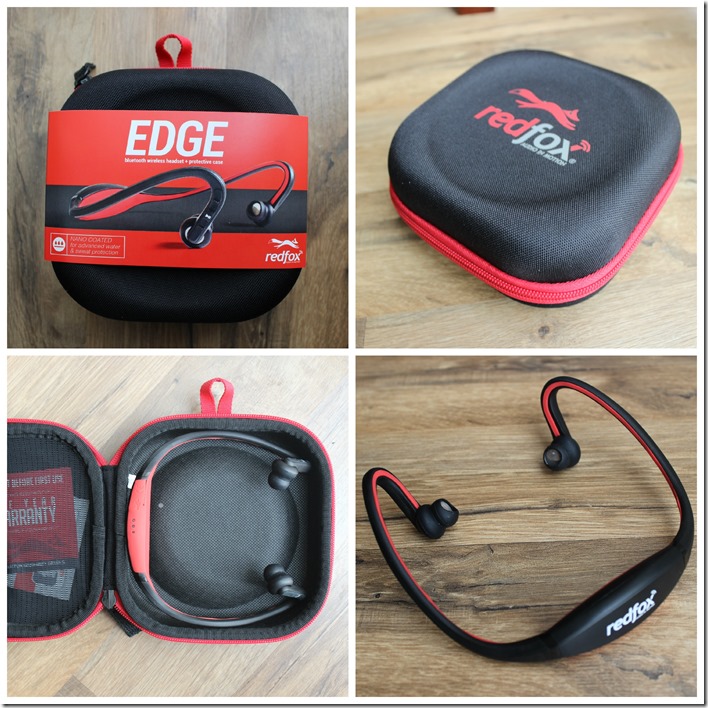 ---