Once upon a time, I discovered that there was a craft store on my way home from work. I didn't realize it was there until a few weeks ago when we needed tulle for our Color Run tutus. Now, I fear for my wallet.
When I went there the first time, I walked around and got inspired to make a bunch of other things. So I went back there a few days ago and picked up a few supplies – yarn for a hand-knit scarf and then chain and the feather below for a necklace.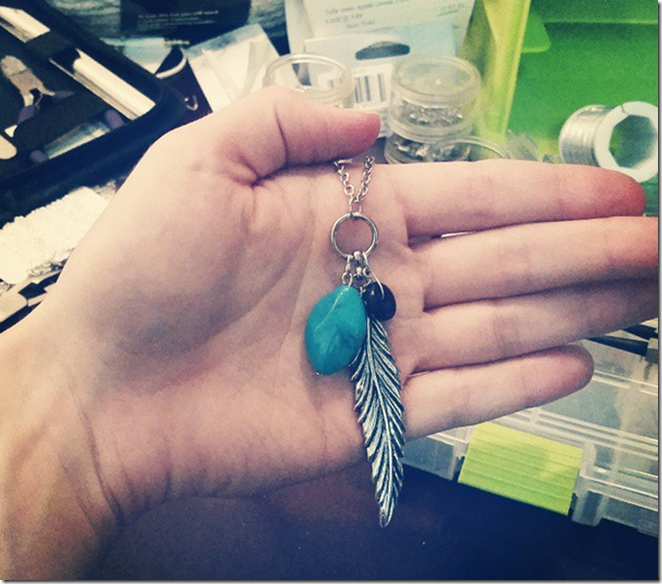 I think I'm back on the DIY train. There's just something so satisfying about crafting your own jewelry/apparel because 1. it was probably cheaper and 2. you love it more because you customized it how you want. I know this isn't a craft-focused blog, but I just feel the need to share randomness sometimes. This is your bit of randomness for this week. I like arts and crafts. Can I please just go back to kindergarten?
Aaaaand moving on.
My Sweaty Bands giveaway has officially ENDED as of Monday night at midnight. The lucky winner is…
Dun dun dun dun… Cassie! I've already contacted you, so congrats and I hope you enjoy the no-slip headband as much as I have been.

Thanks to all who entered. There was a huge turnout!
Keep reading for my latest favorites.
These Are a Few of My Favorite Things
Vanilla Chai Black Tea – I know I've declared my love for chai tea with milk before, but I just need to let everyone know that this vanilla chai situation smells like a candle store. Oh, and the flavor is spot on. Go get some.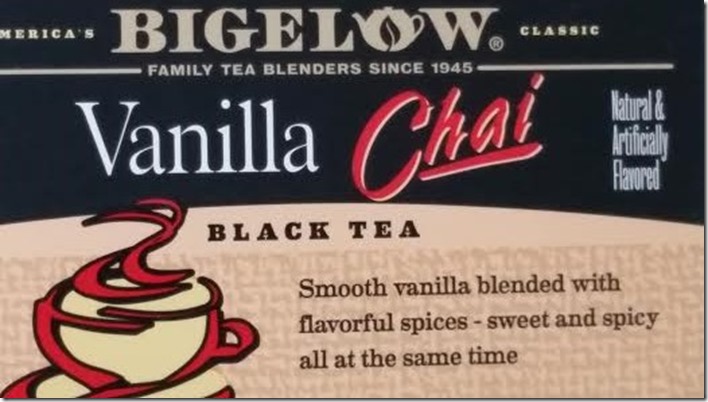 Gotham – Matt and I have been really enjoying this show lately. It's technically about Bruce Wayne (aka Batman if you live under a rock) but more so James Gordon and solving random crimes around Gotham – everything seems to relate to classic characters with appearances by the younger versions of Catwoman, The Penguin, The Riddler, Poison Ivy, and more. I highly recommend it!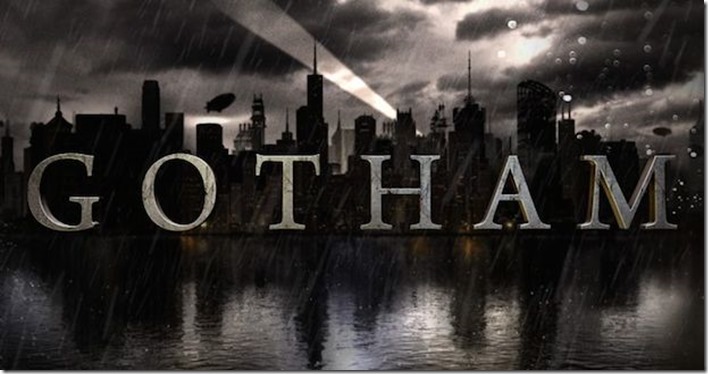 Gold Layered Necklace Set – I've been loving the look of layered necklaces lately. I found this one on Pinterest and am determined to make something similar. OR you can visit the link I provided and purchase this bad boy on Etsy.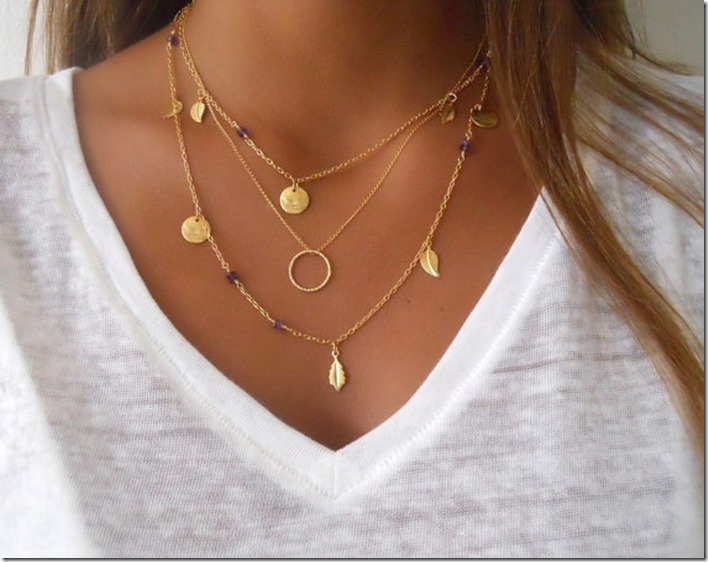 Strawberry Chocolate Chip Cake – I've had strawberry chocolate chip muffins before, and they were AMAZING. This cake dealio just calls to me.
---