In honor of tomorrow being the fourth of July, I am dedicating this favorites post to the holiday. Check out some of my favorite finds full of red, white, and blue!
These Are a Few of My Favorite Things
Dessert: Berry Tarts. I am currently drooling over this recipe. Fresh berries are one thing, but add some crescent dough, mint leaves, and mascarpone or cream cheese and I'm sold.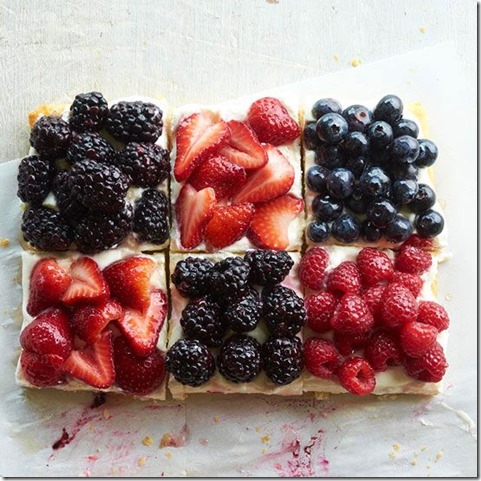 Pastime: Sparklers! These are the fireworks of my childhood. Every fourth of July when I was younger was spent waving these babies around, drawing our names, and probably worrying our parents. So much fun!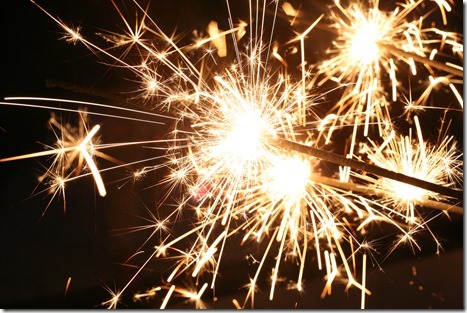 Popsicles: Red, White and Blueberry Popsicles. I plan to make a version of these bad boys with my new dollar store popsicle molds! Puréed fruit = genius.
Food on a Stick: Red White and Blue Fruit Skewers with Cheesecake Yogurt Dip. That's right; I have more food to show you. The skewer action is already appealing, but throw in the words 'cheesecake' and 'yogurt' and I'm down.
Fail: San Diego Big Bay Boom Bust. This was last year's San Diego fireworks show. Thanks to a computer glitch, $250,000-worth of fireworks went off within 1 minute. We didn't see it because we were on our way home from failing to find a good place to watch the fireworks, but we definitely heard about the massive fail. Soooo crazy.
Have a great Independence Day!
---
Questions for you:
What are your plans for the 4th of July? Will you be watching fireworks?
Do you have any fun foods or activities you associate with the holiday? I just think of hot dogs–they seem American I guess.