I will not get sick. I will not get sick. I will not get sick.
Ever since I graduated from college almost three years ago (sheiza), I have rarely gotten sick. It seemed every time midterms or finals week arrived, I would get sick. Since I don't have excessive stress like that anymore, I've been living a luxurious life of generally good health.
Enter Matt.
He thinks sharing is caring—germs included. As I've been feeling the sickness slowly progress, I've been pounding the Emergen-C like it's my job (and by pounding it, I mean drinking the recommended number of two packets a day because I don't want to o.d. on vitamin C just in case that's a real problem).
I've had several people recommend it to me, and I honestly think it has helped a bit. Plus, it's pretty tasty. In addition, I am drinking an excessive amount of water and tea.
You're going down, cold. You. are going. down.
Okay, enough threats for today.
I have a "well-rounded" list of favorites for today that includes alcohol, food, sarcasm, rap music, and clothes—I obviously have my priorities in order.
Enjoy!
These Are a Few of My Favorite Things
Wine Truth: Say When. This just about sums up my feelings toward wine.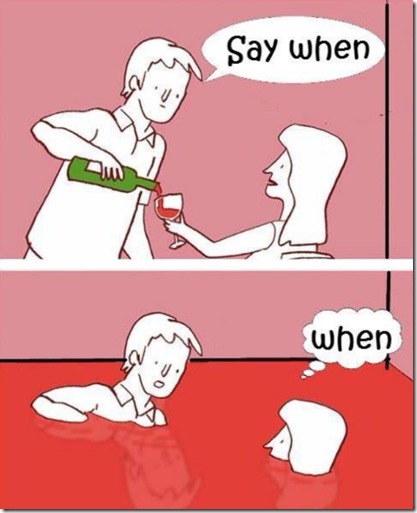 Happy Idea: Best Thing That's Happened to You. I love the idea of writing down the best part of my day in a notebook and gradually adding to it every day. Then, you can flip back and remember the good.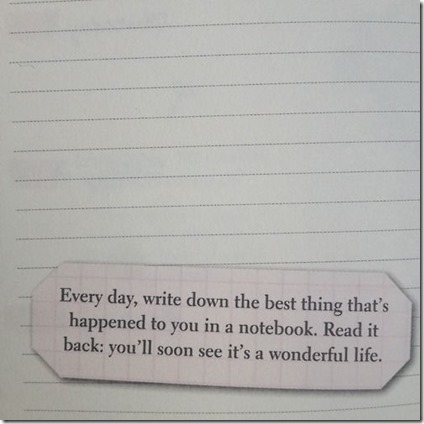 Style: Candle Light Maxi Skirt. I need this skirt. Pretty sure it's more realistic for me to go buy a plain-colored maxi skirt and start drawing on it with a Sharpie, but…I can dream.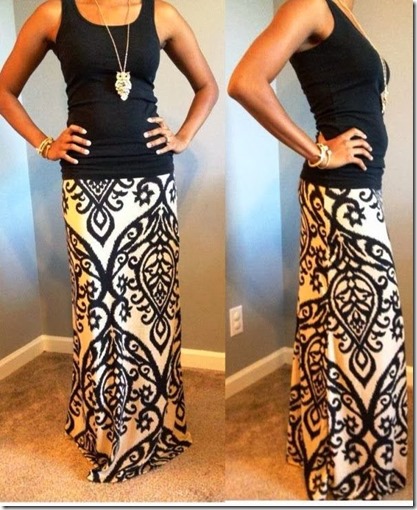 Lunch: Chicken Power Bowls with Crispy Baked Garbanzo Beans. What caught my attention with this recipe is the whole chickpeas as a crouton alternative thing. 'Tis a good idea.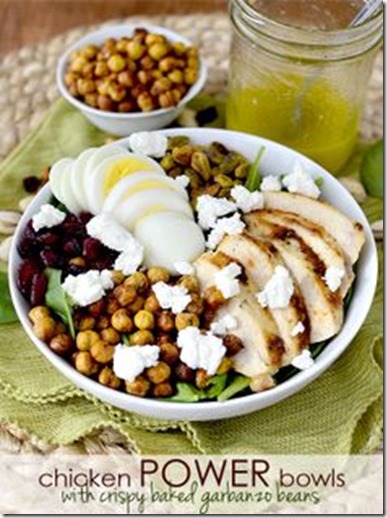 Sad Truth: A Week's Worth of Cardio. You never know when there's a spider lingering on that web!! Just saying.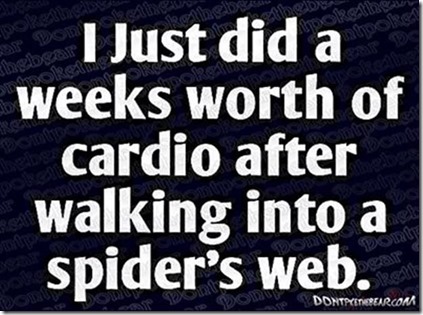 Bromance: History of Rap 5 with Jimmy Fallon and J.T. Best rap duo ever.
Healthy Dessert: Cinnamon-Vanilla Chia Seed Pudding. This would probably freak me out because of all the chia seeds and their texture when they absorb moisture, but…I still want to try it.  It's composed of milk, chia seeds, sweetener of choice, vanilla extract, and cinnamon.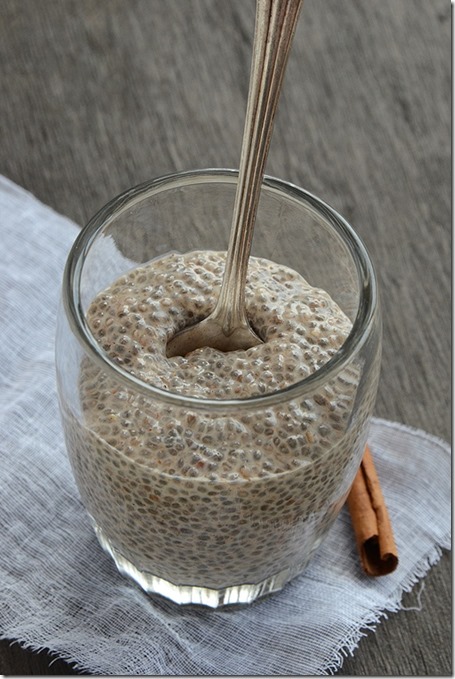 ---