I have a confession.
I've never had a Shamrock Shake before…until Monday.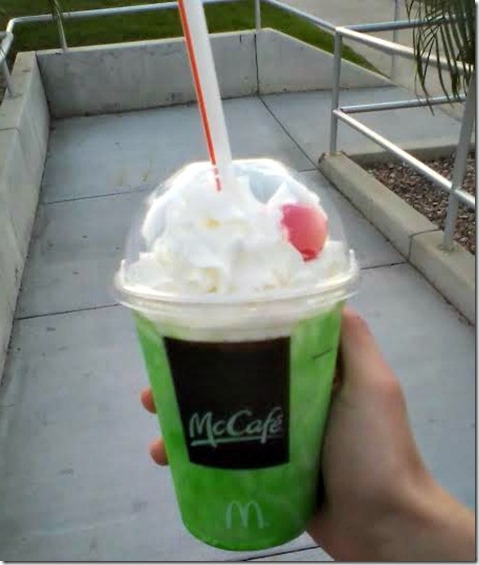 It was weird, and after a few sips, I decided I just couldn't do it.
My name is Katie, and I don't like Shamrock Shakes.
I guess I just don't get the obsession. I'd much rather just have a vanilla milkshake…because you can't go wrong with the classics. Aaaaand now I want a milkshake.
Does anyone else prefer straight-up chocolate or plain vanilla milkshakes over crazy flavors? Some people call me boring, and I'm okay with that. Boring to one person can be super exciting to another person. It's like how I enjoy doing absolutely nothing over the weekend. Unfortunately, I'll be in Vegas volunteering for Matt's race this weekend, so doing nothing is not an option. Rough life.
Keep reading to check out my latest favorites! The Backstreet Boys is involved…I'm just saying.
These Are a Few of My Favorite Things
Maxi Skirt – I got this over the weekend from Target and am in love. I have one other maxi skirt, and there's a good chance I will get another someday. They're just so comfortable and cute! (P.S. Definitely had to cut my face out of this picture. I can't handle my own awkwardness sometimes…)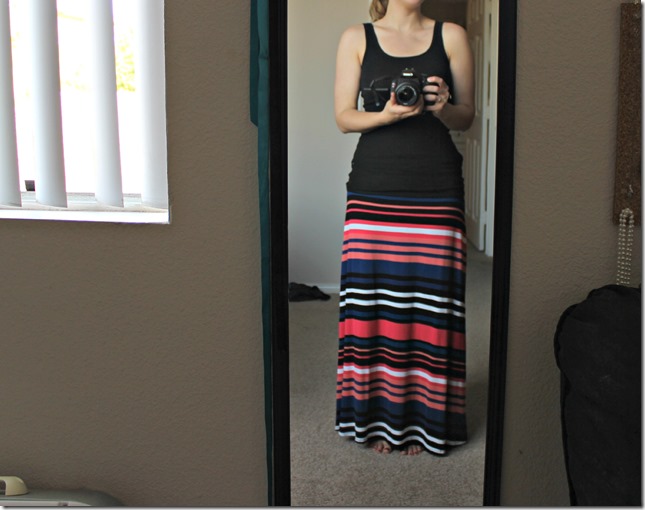 Strawberry Avocado Honey Lime Salad – Does this salad not look beautiful?? I need to start putting fruit on mine.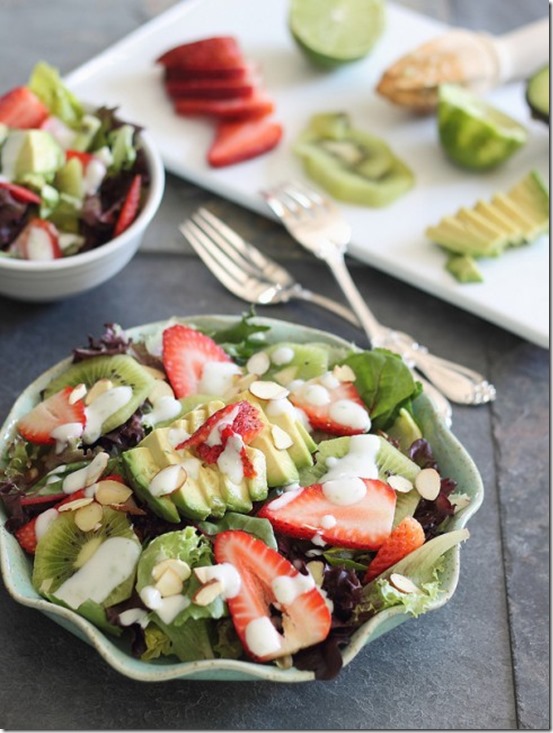 Backstreet Boys Cruise – I had to share this because it's absolutely ridiculous and in all the best ways. It's a 3-day cruise with the Backstreet Boys hanging out, performing, and who knows what else. Watch the video on the website. It's ridiculous. And amazing. I want to go.
Best of the BBC's "Walk on the Wild Side" – I just need everyone to watch this because I was cracking up the entire time. Animals with human voice overs = amazing.
Girl Takes 13 Instagram Selfies with Unsuspecting Hot Men – As a fellow creeper, I love this. Check out the full Buzzfeed list with her selfies. In some of them, the guys are actually looking into the camera. Mwahaha.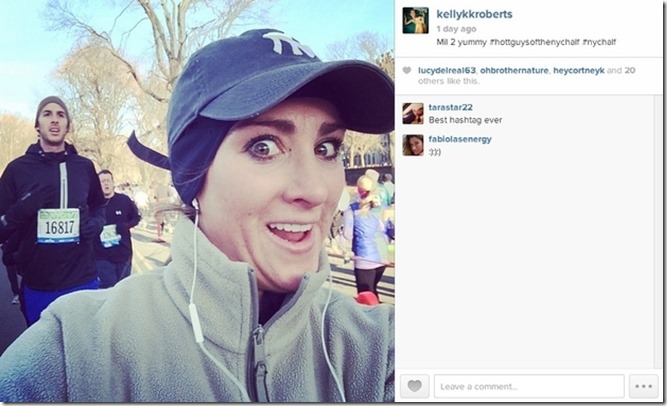 ---