Workouts
Yesterday: Up & Down Treadmill Run taking me to 1.95mi
Today: Low Impact Body Weight Circuit + 80 squats for day 5 of my squats challenge
---
Remember that one time I said I got rice paper to make wraps for lunch?
Turns out you shouldn't 1. overstuff them or 2. pack them into a small Tupperware container. They might not come out whole very well.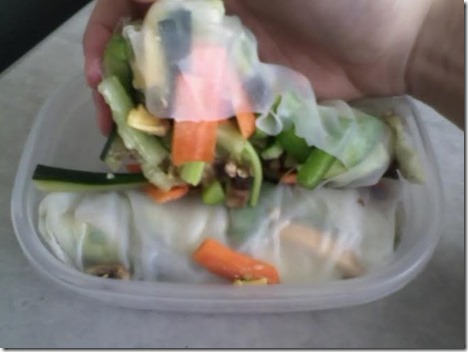 That was my lunch yesterday. Just turned into a salad, so it wasn't too big of a deal—just got a little messy, which, less face it, is how I eat 90% of the time anyways.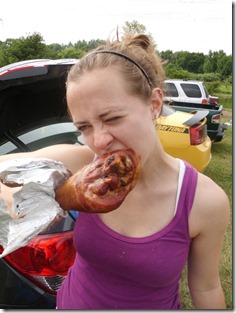 These Are a Few of My Favorite Things
Calendar: Underwater Dogs. I ordered this for Matt for his birthday in February and got it last night, so I kind of gave it to him 3 weeks early. I figure, it's a calendar, if I waited until his actual birthday, he'd miss the first dog in January. It just makes me so happy because they're all so ridiculous. Thought I'd share.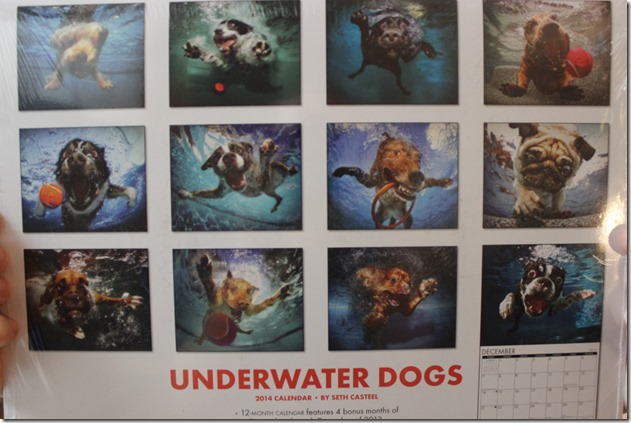 Healthy Dessert: Skinny Cheesecake. This one baffles my mind. It only calls for Greek yogurt, cheesecake-flavored Jello pudding, and almond milk.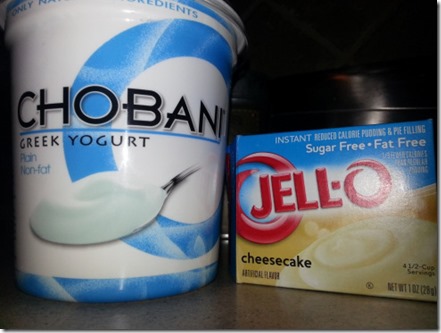 Video: Bad British Commentary Makes College Football Delightful. I wish football was always commentated like this. I'd definitely be way more interested.
Song: You Always Make Me Smile by Kyle Andrews. This song just makes me happy. Hope it makes you smile as well.
Decor Idea: Year-Round Tulips. Spring is my favorite season, so I'm hoping to pick up some tulip bulbs soon to bring it indoors. We'll see if it actually turns out this well though…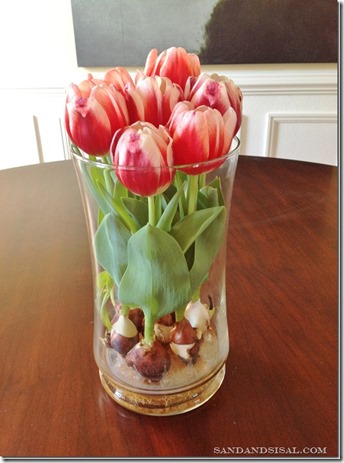 Website: Rainy Mood. I found this website last week and kind of love it while I work. It just plays rain sounds with a touch of thunder, while the rain runs down the screen. It's almost as good as the crackling of my fireplace DVD. I mean, hey, if you can't experience the rain for reals (a major downside to living in San Diego), might as well pretend.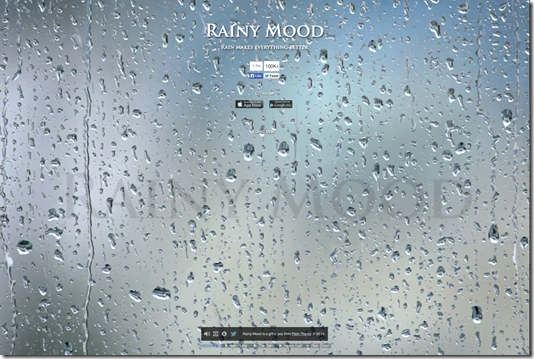 ---