Workouts
Monday: Impromptu rest day—just wasn't feelin' it
Tuesday: Low Impact Body Weight Circuit
Today: Treadmill run or elliptical workout
---
If you weren't aware, I absolutely love plants.
One of my coworkers is moving to the East Coast on Friday, so I graciously offered to take a few (four) plants off his hands—one of which is a lime tree.

I'm quite pumped about this because I buy limes all the time for various recipes. Transporting it was interesting, though; that's for sure. As I was removing it from my car, a large spider dropped from it, which was…great. The plant is also covered in thorns, which I was not aware of, making me bleed my own blood. It is now at our residence, waiting to grow some delicious limes. The dirty work is over. Now I fear returning to my car, though, because all the plants had a collection of spider webs on them, making me believe my car is now a danger zone.
I have definitely seen a spider on my windshield whilst driving before. Not knowing whether it was inside the car or outside is quite frightening. Not freaking out is the hardest thing ever.
Wish me luck as I drive to work today…
Okay, enough of the tangent on plants and spiders. Here are some cool things I deem worth sharing this week:
These Are a Few of My Favorite Things
Workout Song: You Make Me by Avicii. I feel like this would make a good song for working out because it's upbeat! Seeing as how I've been on and off listening to the same marathon playlist since February, I need new music.
Perspective: One step closer to being a mermaid. That's one way to look at it.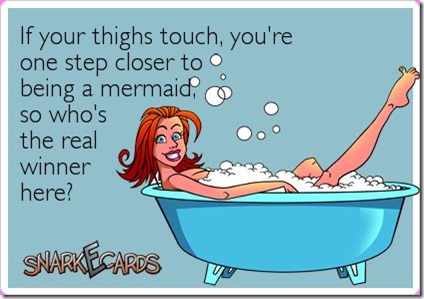 Plans: Bake and watch movies. Basically, my ideal way to spend the day.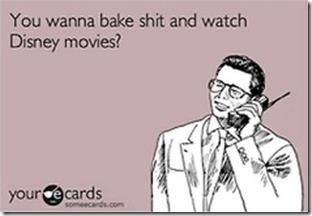 DIY: Criss-Cross Bandana. I need more headbands to disguise the unfortunate appearance of my hair on days I decide not to wash it. This seems like a stylish way to do so. Plus, they're just cute.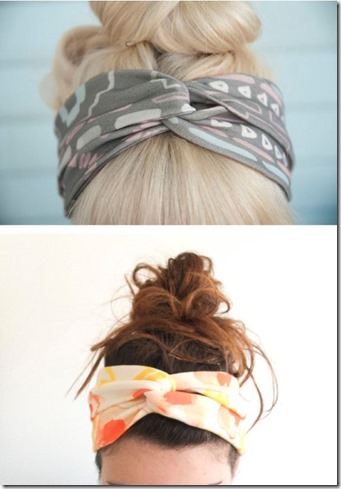 Truth: How to sound gangster. Pardon their French, but I find this amusing.

Questions for you:
What is your stance on spiders? Terrified? Meh?
Do you possess a green thumb? Do you have any cool plants? Our Venus fly trap is pretty awesome, but this lime tree might be my favorite now.
What workout have you absolutely been loving lately? I'm in need of a new, exciting workout. Feel free to send me a link!