I'm so effing sore. It's ridiculous.
Monday's Full Body Tabata Workout did it for me. Then last night, I ran 2.75 miles outside in the hot hot heat. Bleh. I survived though, so that's always nice. Couldn't make it to 3 though. 'Twas sad.
Today, I think I'll either focus on upper body and core or just do an elliptical workout if I still can't move well–ya know, to get the muscle recovery goin' on.
In other news, I've been enjoying the internet lately and found some sweet Pinterest-ness to share with you. Check it out!
These Are a Few of My Favorite Things
Baby turtles! We've been turtle sitting since the end of last week, and I needed to share these little guys. They're about an inch wide, and are beyond cute. Matt's trying to convince me to get a few for us. They've made friends with Seuss our new Beta fish.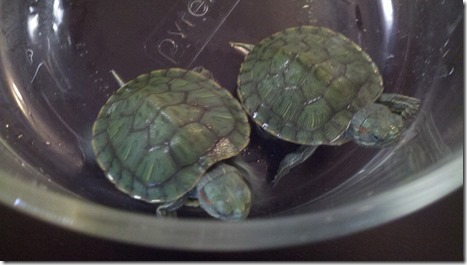 Messages: 15 Cute and Funny Kids' Notes. There are several of these notes, and they're all pretty amazing. Definitely check this one out.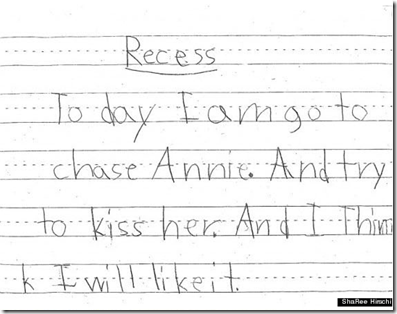 Realization: Chaos. Seriously. What could be worse?
Encouragement: Jessica's "Daily Affirmation".  This video is amazing. If you haven't seen it, check it out. We should probably all start our day like this little girl.
Running Quote: Muscles have done me proud. I haven't felt like this in awhile because I haven't ran more than 4 miles for the longest time. Doing this 10+ milers, though, really feels awesome at the end. You have such a feeling of accomplishment even though you're exhausted. I miss it.