Today's Workout: Yeah…no. I haven't worked out since last Thursday. This past weekend was super busy, and I've been busy catching up on other stuff since! The plan is to resume the fitness thang this evening.
These Are a Few of My Favorite Things
Dollar Store Purchase: Popsicle molds. Last night I made lots of smoothie to 1. drink part of it and 2. fill these babies! I'm quite excited about it. Pretty sure these will make snacking healthy much easier. Oh, and yes, those are straws sticking out the side. Best dollar spent in awhile.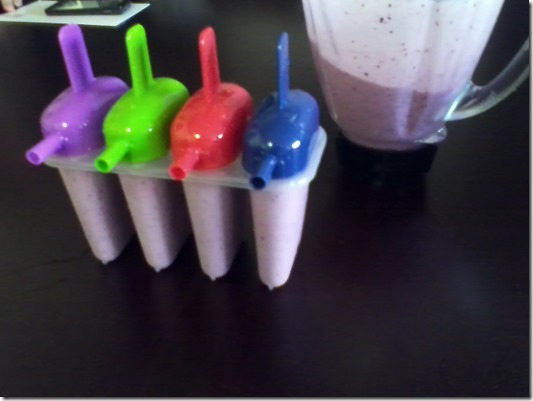 View: My new work view! I got a new space at my job, and what is that? The OCEAN. It's pretty crazy/wonderful. It's quite distracting though because it's beautiful, and I could stare at it all day.

Spoiler Alert: The ending. Loving the simplicity in this truth.
Sad Truth: Survival mode. Seriously, I've never enjoyed being tickled. I used to yell at my babysitter when I was younger. Now, I just freak the eff out.
Sports Fan: Little Blackhawks fan. In honor of Monday night's hockey game, I felt the need to share this because I find it super cute.