Workouts
Monday: 40-minute treadmill run that took me 3.65mi
Yesterday: Full body circuit with some dumbbell action
(Neither of which I have added to my Workouts page or created an image for. Soon.)
---
I'm jumping right into things today.
It's been a busy week for mwah. Hope it has been fantastic so far for you all!
These Are a Few of My Favorite Things
Breakfast: Breakfast Quesadilla. It's so simple, but it looks so amazing. Definitely will be trying this one soon.
Truth: The Largest Shelf. Yep, that's just how I work sometimes. I tend to either be super clean or super messy. I take advantage of this extra "shelf" space a more often than I'd like to admit.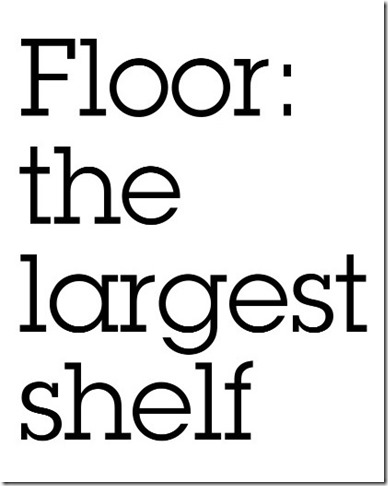 Sugary Beverage: Peach Tea Snapple. I've loved this drink since I was approximately 12 years old. I rediscovered its beauty this past weekend after our paddleboarding adventures. If it wasn't for the 40g of sugar, I'd probably drink it more often.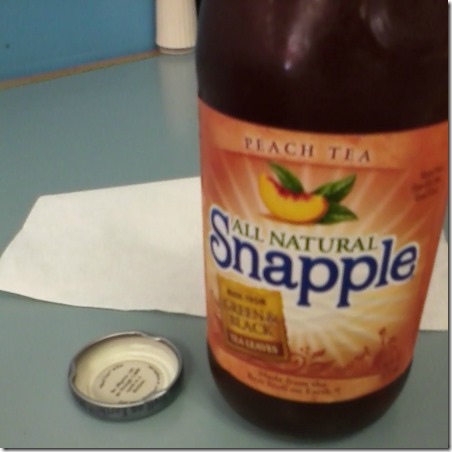 Family Picture: Tandem Yoga. I find this enjoyable. I mean, the baby is just the icing on the cake. So funny / awesome.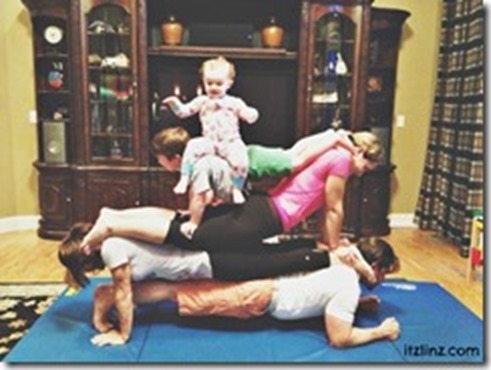 Exotic Dish: Panang Curry. I've had Indian food a few times in my life and enjoyed it. Someday, SOMEDAY I will attempt to make a dish. Found this recipe through Pinterest and thought it looked pretty darn tasty. It uses coconut milk which I've never tried before, but I hear it's a good time. Other than that, seems pretty realistic for me to make, minus the tofu thing—not sure about that one.