I think it's safe to say Mediterranean is my favorite part of my diet experiment because I'm really enjoying all the fresh ingredients. Plus, it's a lot of the food I would normally make, just spruced up with lots of produce. Today's list of favorites includes several of the dishes I've been enjoying this week so far. I'll share more of the goods next week when I recap my week of Mediterranean eats
These Are a Few of My Favorite Mediterranean-Inspired Dishes
Creamy Garlic Hummus – I'm happily eating hummus throughout this week on sandwiches, on pita, and with veggies. It's a refreshing and guilt-free snack…as long as you don't eat the entire vat of it, which I have definitely never gotten close to do doing before….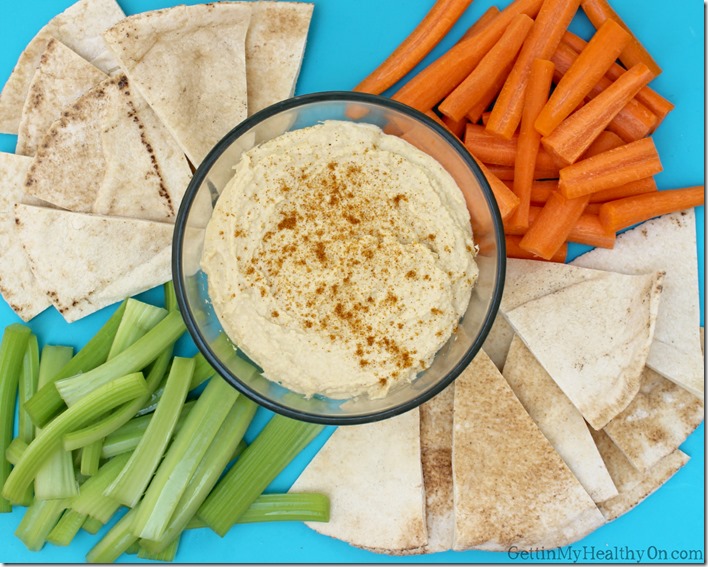 Veggies in Pita with Hummus – Speaking of hummus…I made this for dinner on Monday and, though it fell apart like woa, I highly enjoyed it. It's half of a whole grain pita with hummus, mushrooms, carrots, zucchini, green pepper, and avocado.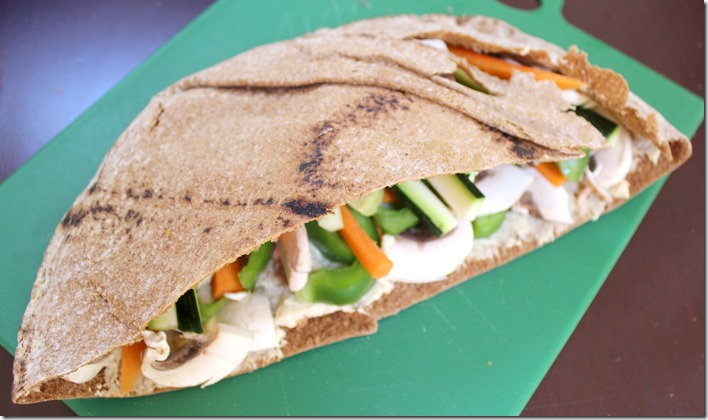 Greek-Inspired Kale Salad – Somehow this has tasted more appealing than my usual salads that have every ingredient I can find in them – maybe it's the "structure" thing and not a bunch of ingredients overpowering each other. I have learned, however, that a kale-based salad definitely requires some sort of dressing.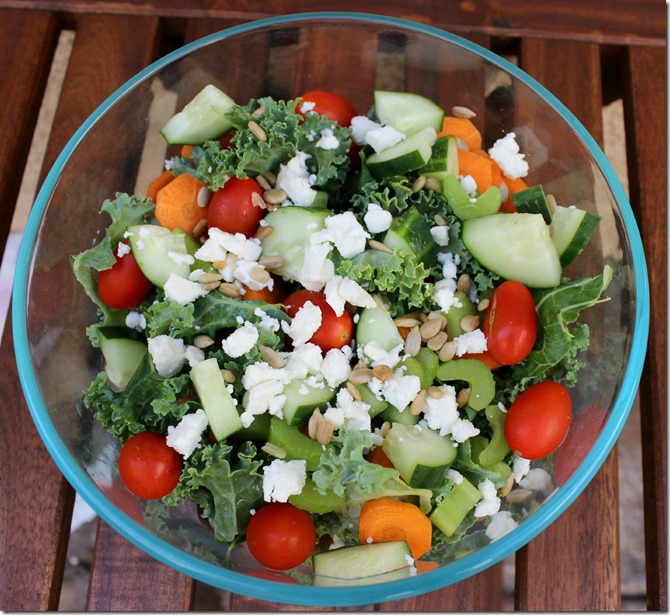 Greek Yogurt with Fruit & Nuts – The addition of fresh fruit and chopped almonds make yogurt 10x more delicious. Even though I have Greek yogurt as a snack all the time, I get sick of it, but mixing it up with different fresh fruits and nuts varieties should revive the protein-packed snack.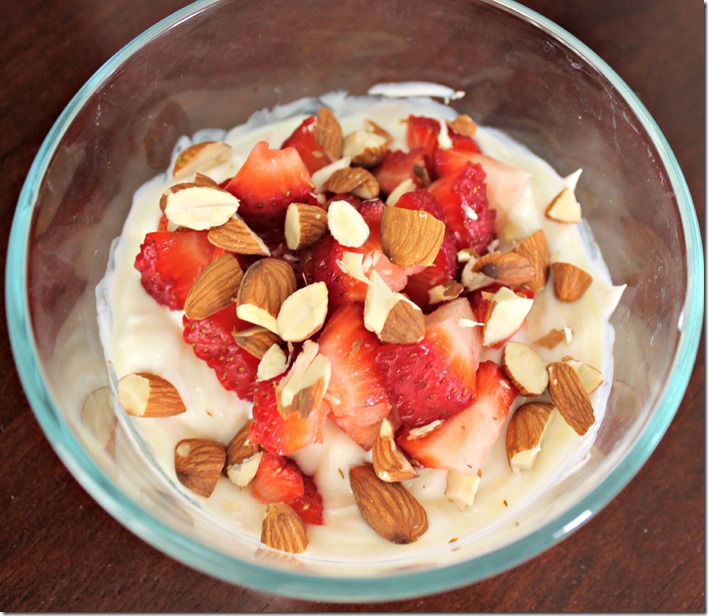 Egg on Avocado Toast with Sriracha – Egg and avocado together usually freak me out. I don't really know why – maybe something with the texture combination? But I've noticed putting them on a piece of whole wheat toast and drizzling some Sriracha on top transforms them into a delish meal/snack.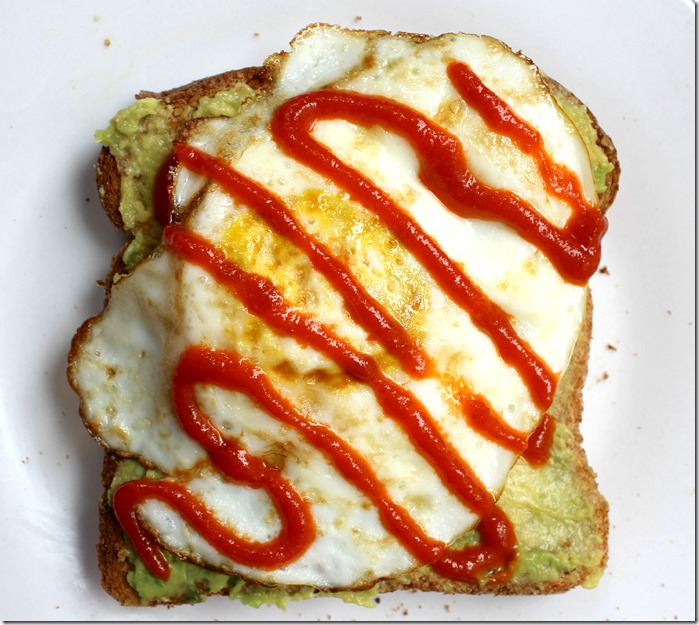 Chicken & Veggie Kabobs on the Grill – This meal has stolen the show this week. Last night, we made kabobs on the grill, and they were so good. Definitely sharing the marinade recipe sometime soon!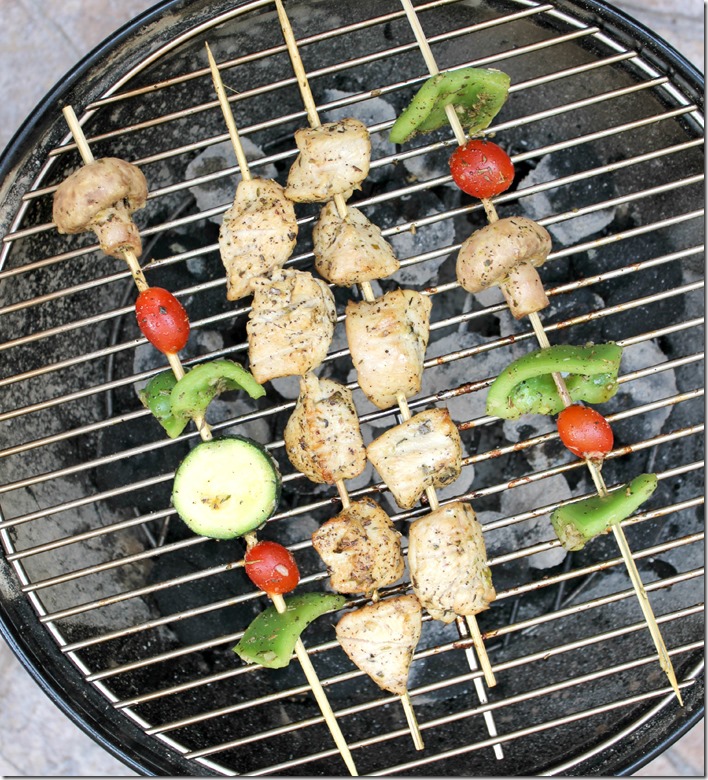 ---