I don't know about you, but I've had my fair share of ugly feet syndrome, due to that little activity called running. The constant wear and tear makes your feet calloused, blistered, and for some people lacking toenails. I apologize for this post getting real/gross quite fast, but if you're a runner, you probably know what's up already…
My goal today is to help you fellow runners, who also suffer from sad feet, by offering some tips based on what I've found to help. So I present to you…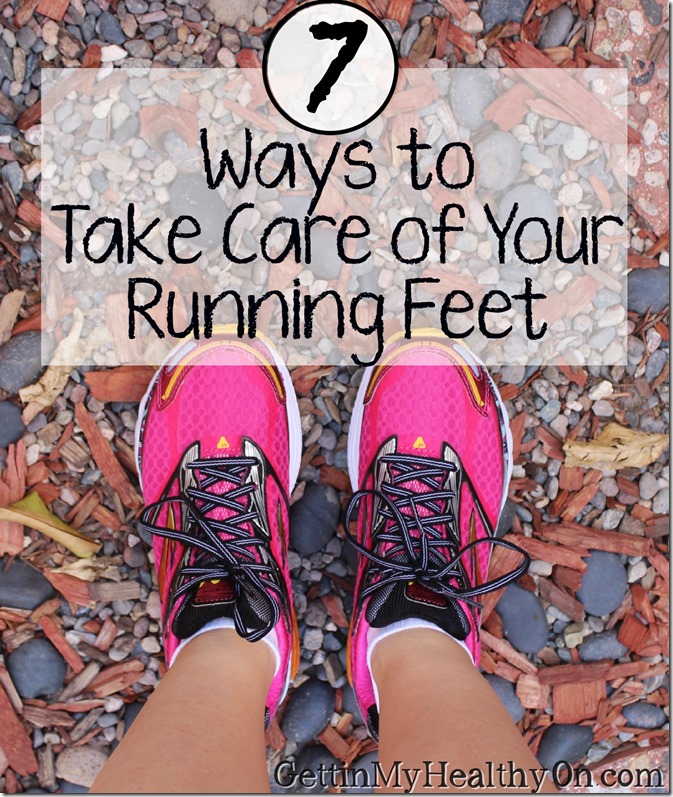 1. Moisture-wicking socks to prevent blisters – I have acquired quite the collection of running socks; it's getting a little out of control, to tell you the truth. If you have never bought socks designed for running, you are missing out. Depending on the type you get, they can be the most comfortable feet huggers you have ever experienced. There are so many different types of running socks out there – it really depends on what you prefer. There are options ranging from super duper thin to extra thick and cushiony. I love thin pairs when I wear my ASICS Gel Fit-Sana training shoes, and the thickness of socks like Road Runner Sports' Thin Cushion Drymax. Whatever makes your feet happy and hopefully blister-free!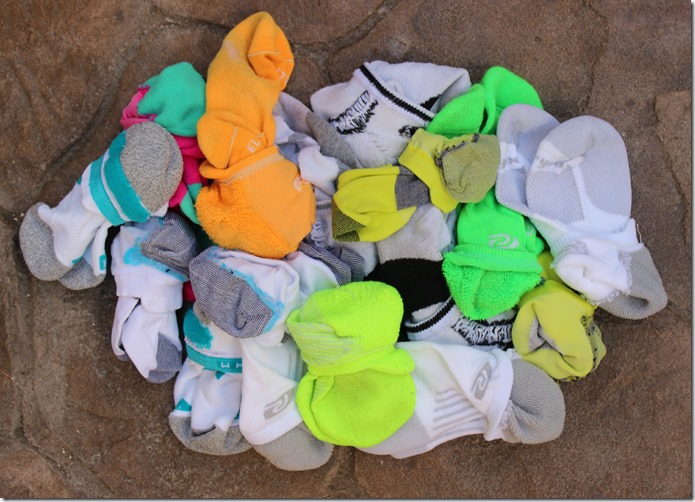 2. Roll your feet with a ball – One of my biggest problems when I up my running mileage is the arches of my feet. They get super crampy and knotty and effed up. It really sucks. A great way to help break up this scar tissue that can keep screwing you feet up is to roll the problem areas over something as simple as a golf ball. You can also find some awesome items designed just for this purpose, whether it's a bumpy roller of sorts or a ball. I absolutely love these but have never actually bought one, so count me in for rolling my feet on a frozen golf ball.
3. Use shoes with the right support – I talked about this in the 3 features I look for in running shoes post, but basically, make sure you're choosing shoes that have the correct support (neutral, stability, etc) for your specific pronation needs, as well as for the ground you're running on (treadmill vs. road vs. trail). I've had shoes that rubbed my feet the wrong way, and it was blister city on my toes – it's the worst. So if you're worried about how your shoes will fit after you've actually bought them and started using them, you could always make use of Road Runner Sports' 90-day test-run deal, where you can still return them if they don't work out. (I know I've personally benefitted from other people doing this by using the lightly loved section of their clearance section). If you need additional help in getting a good shoe fit to correct an abnormal gate or other problem, you could always look into custom soles. The more you learn about your feet, whether it's from Shoe Dog or another foot analysis of sorts, the better you'll be able to take care of them!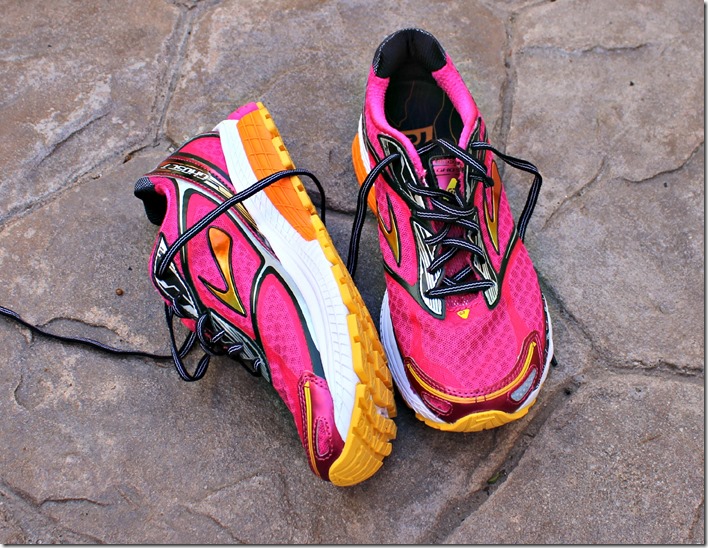 4. Keep them groomed – I'm mostly talking about toenails here, so they don't dig into your skin and make you bleed your own blood (Dodgeball? Anyone? The movie? No?). That's more preventive, though. If your feet have become not-so-pretty, you can always look into pedicure tools to remove dead skin and make your feet a little bit prettier. There are so many options out there, so let me know if you find anything especially amazing.
5. Distract from the bad – My favorite way to easily spruce up my sad running feet is through the use of nail polish. I like to think it distracts from the callouses and blisters, so just let me believe that, despite how accurate it is. If you're either 1. not into nail polish or 2. don't think it begins to help the badness, you could always put the flip flops away and opt for covering them up more (been there). Or just flaunt them like you just don't care. I have also done that. I'm just here to share some options. Follow your heart, people.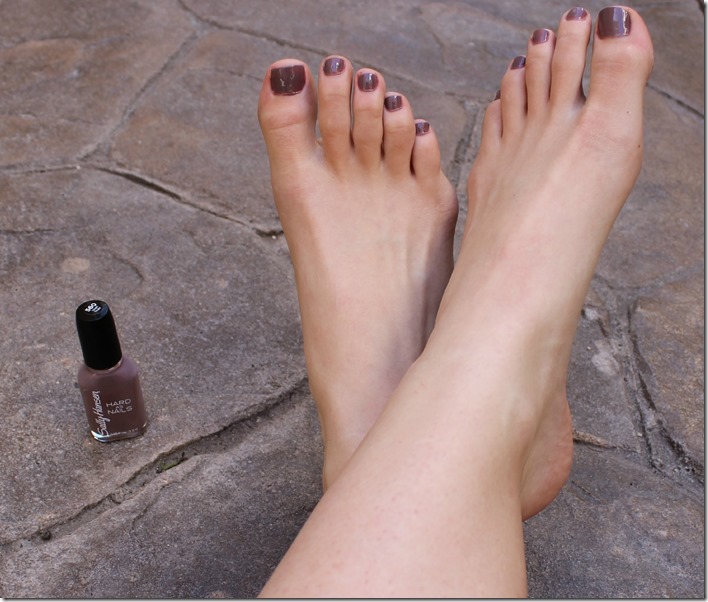 6. Soak your feet in an Epsom salt bath – Matt was doing this occasionally towards the end of his LA Marathon training. I don't know if he saw significant results, but we knew it couldn't hurt! Epsom salt is another name for the mineral magnesium sulfate – which according to my research, is not too uncommon to be deficient in. By soaking your feet in a warm tub with dissolved Epsom salt, it is said that your circulation improves, pain is reduced, and your muscles/tendons get more relaxed. Worth a shot!
7. Stay off your feet before a race – When you've been running 500 miles a week ("ish"), your feet might get a bit strained and tired. If you're training for a race in particular, don't be afraid to rest and sit down. You're expelling so much energy while running that you need to take time to rest. By doing so, your feet have a chance to relax and have a break from the constant tension of running.
And that's all I've got! The state of your running feet while depend upon how you take care of them every day, as well as how (and how soon) you treat any problems that arise. When I'm training for races, I've found that it really takes a toll on my feet (my toes and arches, especially), so mileage is a huge factor – but so are the socks and shoes you wear. It's all about preventing problems and taking care of them before they worsen. And if you're simply concerned with their aesthetics, I highly recommend some home pedicure action.
How do you take care of your running feet?
Do you have a favorite shoe or sock brand?
Disclaimer: this is part of a Road Runner Sports campaign; though I talk about some of the store's products, all opinions are my own.