When you workout, do you usually shoot for a specific amount of time? Depending on the activity I'm doing, I might vary it up, but for the most part, I try to go for four minutes 30 minutes to an hour. Anything shorter tends to feel lacking, and going longer eats up too much of my day (no me gusta).
So on days that I run, I'll spend at least that much time warming up, running, and stretching. While I often wouldn't mind adding some weight-focused exercises to the end, I usually don't want to do a full-on circuit workout because of the time it takes. Once in awhile, I'll tack on a plank or more, but earlier this week, I was searching for some middle ground – not a full workout, but more than one or two exercises.
So! I created a mini circuit of sorts. All I did was spend four minutes with a couple plank varieties, and that did the trick! My abs were sufficiently challenged and it was like the cherry on top of my running-focused workout.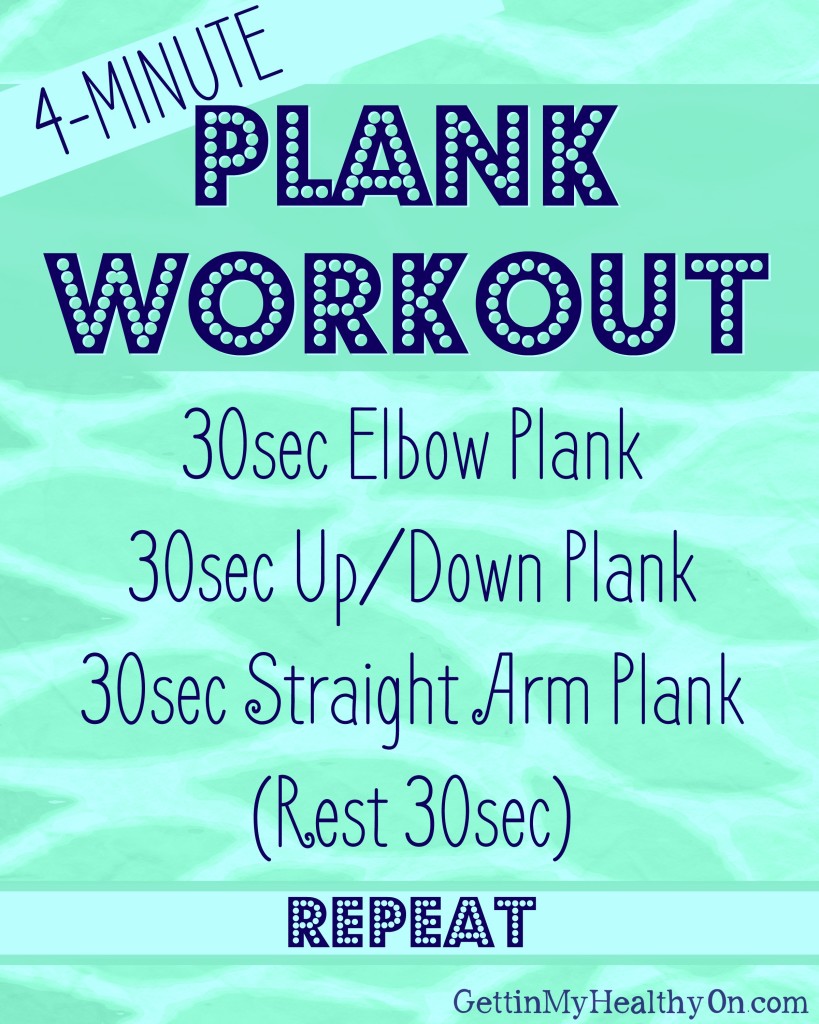 Sometimes you just need a little something extra. OR, if you don't have enough time for any sort of workout, this is just four minutes, people. So uh, I think any of us could squeeze this into even the most busy of days. Yes? Who's with me?!
What's your sweet spot for workout times?
Do you go based on time? Or do you focus on completing a certain list/routine? I've found I focus better during my workouts if I pre-set a time so I don't rush.