Workouts
Wednesday: Did the following circuit workout to ease into my day but with a bit of umph. It took about 5 minutes for each round for a total of 15 minutes. It was short and to the point. I liked it.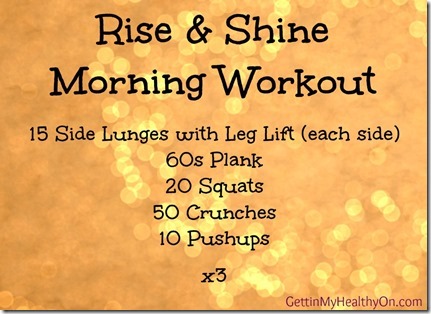 Yesterday: Ran on the treadmill for 20 min/1.94mi, did an incline walk for 20 min/1.24mi, and two 1 1/2 minute planks to end my challenge.
Today: Full Body Tabata Workout 1x
---
Ahh! It's November! The holiday season has begun (or at least I think so), and I couldn't be more thrilled about this–lots of festive fun, tasty food, and family time.
Speaking of fun and loads and loads of baked sugary goods (yumm)…we had a little Halloween celebration at work yesterday. Although we dressed up this past weekend for Halloween, my work had a costume contest, so I decided to get crafty and make the following costume: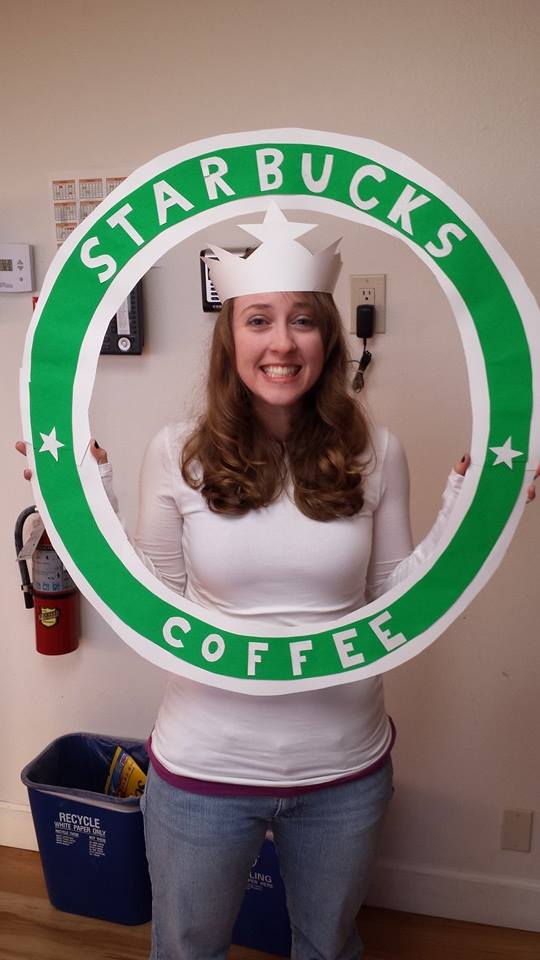 I was the Starbucks siren/mermaid/women person. I ended up winning 3rd place after "shark week" and "cereal killer," but I will happily take it. This girl won $20…and spent it immediately on luxurious….gas for my empty car. Sadness. But alas! Now I can make it to work today. That's always nice.
In addition to spending way too much time on Halloween craftiness, I've been spending some quality time planking it up lately.
If you were not aware, I have been doing a 30-day plank challenge for the past…more than 30 days. This post is to recap my experience and confess that I can occasionally be a very unmotivated person.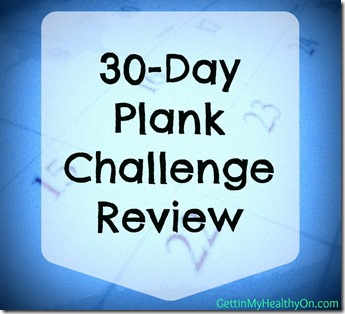 The challenge starts with a 30 second plank, and by the 30th day, you're doing a 3 minute plank. While I do think this is doable, I ended up splitting up the planks in the last half of the challenge into a few smaller planks to make up the total for each day. It's the same dealio as my pushup challenge, where I developed an extreme hate for the exercise and decided to break up the exercise.
Honestly, even though I still want to work up to a 3 minute plank, I don't see the harm in completing a challenge like this by breaking up the exercise into smaller sets. It's definitely still challenging, and you're still building up your strength. My main problem with this one was my lack of consistency. I forgot to do my daily plank on multiple occasions, so I ended up taking a lot of extra rest days, which I figured would help if anything.
SO, I don't know if I'll end up doing this challenge for a second time quite yet, but I definitely will attempt it again soon. Like I've said before, I really love month-long challenges because you're slowly working towards a big goal that seems pretty daunting in the beginning. Although it can be a bit intense, I think it's awesome to see how much progress can be made within 30 days.
You can definitely expect more workout challenges on Gettin' My Healthy On in the future. Any requests?
Questions for you:
Have you ever done any month-long (or however long) challenges like this? What did you think of it?
What's an exercise you want to improve on, whether in reps, weight added, duration, etc?