Over the past five years, I've become quite the running shoe connoisseur. I'm no professional here, but when it's time to get a new pair, there are three main factors I look for that are all quite important to get the best fit. If you've ever gone to a running store and just stared at the wall of shoes because you don't even know where to start (I've been there), then this post is for you.
I was recently given the opportunity to be on the Road Runner Sports Running Buddies Team, which included visiting their nearby location to try the free Shoe Dog fitting process. This post includes some of the many details featured in that.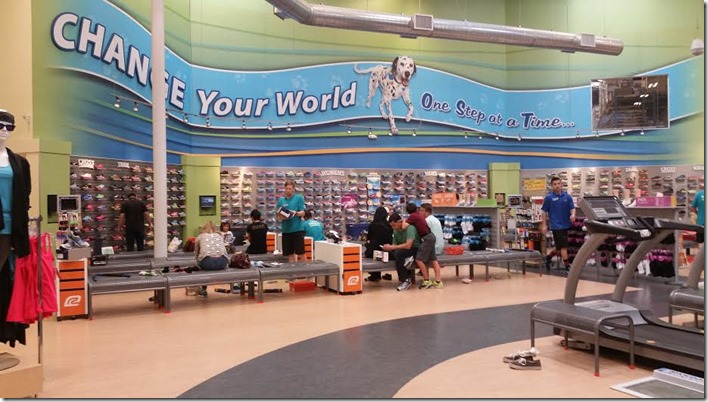 Type of Shoe
Let's start with the type. There are three main types of shoe support based on your pronation: neutral, stability, and motion control. FYI: pronation refers to how much you rotate your ankle (mostly inward) when your foot hits the ground while running.
I wear neutral because my feet are pretty average with a semi-high, yet still normal, arch height, so I don't need a lot of extra support. Because of my fairly normal arch, I don't roll too far in when I run (known as over-pronation) – you'll know if you have this problem by looking at the wear on your shoes and whether it's even or not on each side. Stability shoes have more dense arch support – they're best for those who need corrective support because they roll their ankle too far in, or over-pronate. Motion control (or high stability) shoes are for those who have a bigger problem with pronation. They're great for those with little to no arch (helloooo flat feet) and over-pronate like woa.
If you need, or simply want, extra TLC for your unique feet, insoles are always an option too. I just got my first pair a few days ago when I visited Road Runner Sports, and they made me these awesome custom insoles below.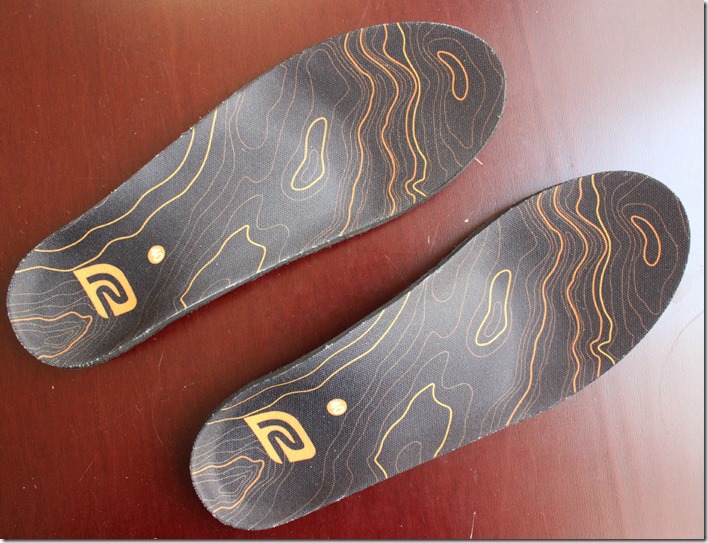 Terrain
I mostly run on pavement, though I used to run on treadmills a lot too (the horror!). I don't have to look too hard for shoes that work well for the flatness, but if you're on the trails running a lot, it might be good to look into trail shoes. So here's the main difference: road shoes are typically made with lighter materials, and trail shoes are more durable and heavy to withstand the wear and tear of uneven terrain.
Design
This post wouldn't be complete without talking about running shoe colors, though it doesn't exactly affect how your shoes fit When I look for shoes, I make sure the above two factors apply (type and terrain), and then I look for bright colors in the remaining shoe options – I'm talking obnoxious levels of neon brightness. I've got a few fun pairs right now (that I unfortunately can't use at the moment because I'm still recovering from IT Band nonsense), but I'm super excited for the newest addition to my shoe family: Brooks Ghost 7. ASICS is my go-to because they do me no wrong. However, I've always been curious about other brands, so I decided to go with the below pair during my Road Runner Sports shoe selection. It's the newer version of the Ghost, and it has amazing reviews online – not to mention one of the ladies at the store expressed her undying love for them.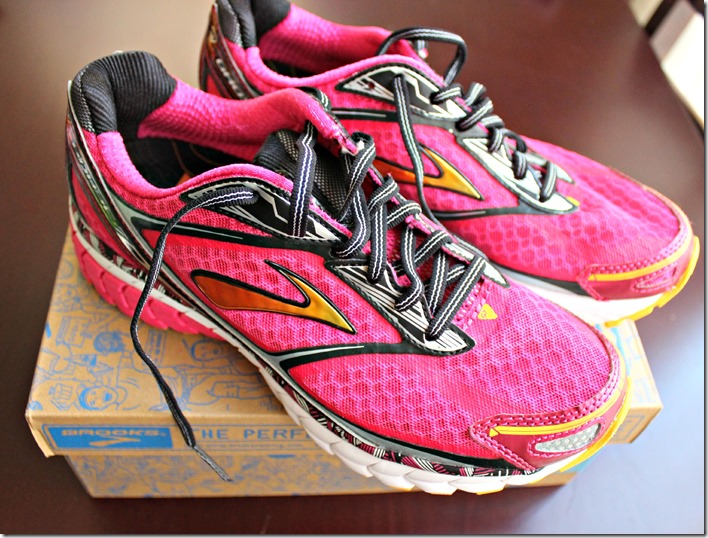 While there are numerous shoe characteristics that play a role in what makes the perfect pair of running shoes, I've found these three features to be key. At some point next week, I'll be sharing my experience at the Road Runner Sports store here in San Diego, so you get a better idea of what it's all about and what all you can learn from the fitting.
You can find your nearest Road Runner Sports store or shop online at roadrunnersports.com – only here can you test your new shoes for 90 days to make sure they're everything you need.
Disclaimer: This post was sponsored by Road Runner Sports; all opinions are my own.