This post was inspired by current U.S. events that have caused so many people around me to be extremely sad, resentful, scared, depressed, hateful, and angry. Such negative feelings are circulating, especially on social media, which is why I wanted to take today to remind you of all the little things we can focus on to remember life is still beautiful.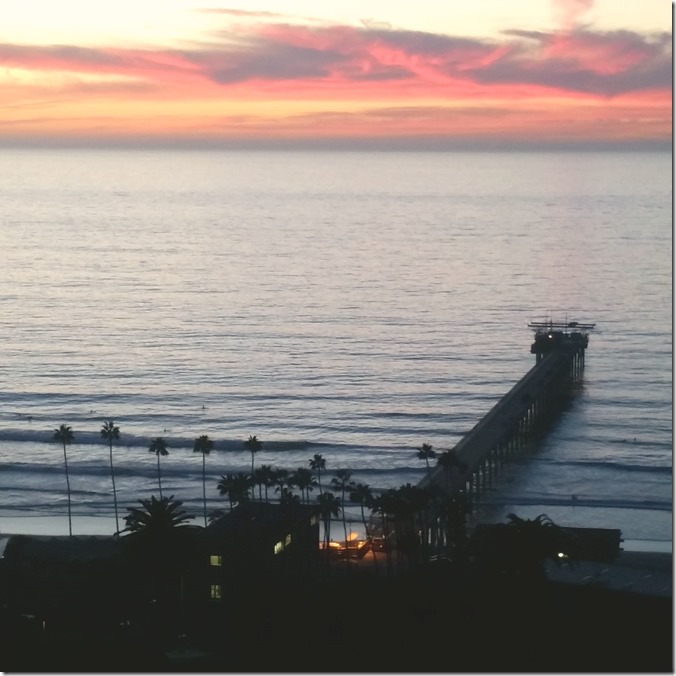 I am in no way wanting this post to be about politics, so despite the side you may support, I respect your opinion and may or may not agree. I'm writing this for all of you who are confused and upset and are desperately searching for a bit of light in your lives this week.
Sometimes we just need to shift our focus to the good rather than put all of our energy into resenting the bad. While I definitely believe you shouldn't ignore the bad and pretend like everything is okay, I think it's a balancing act of working to improve the bad while still appreciating the good.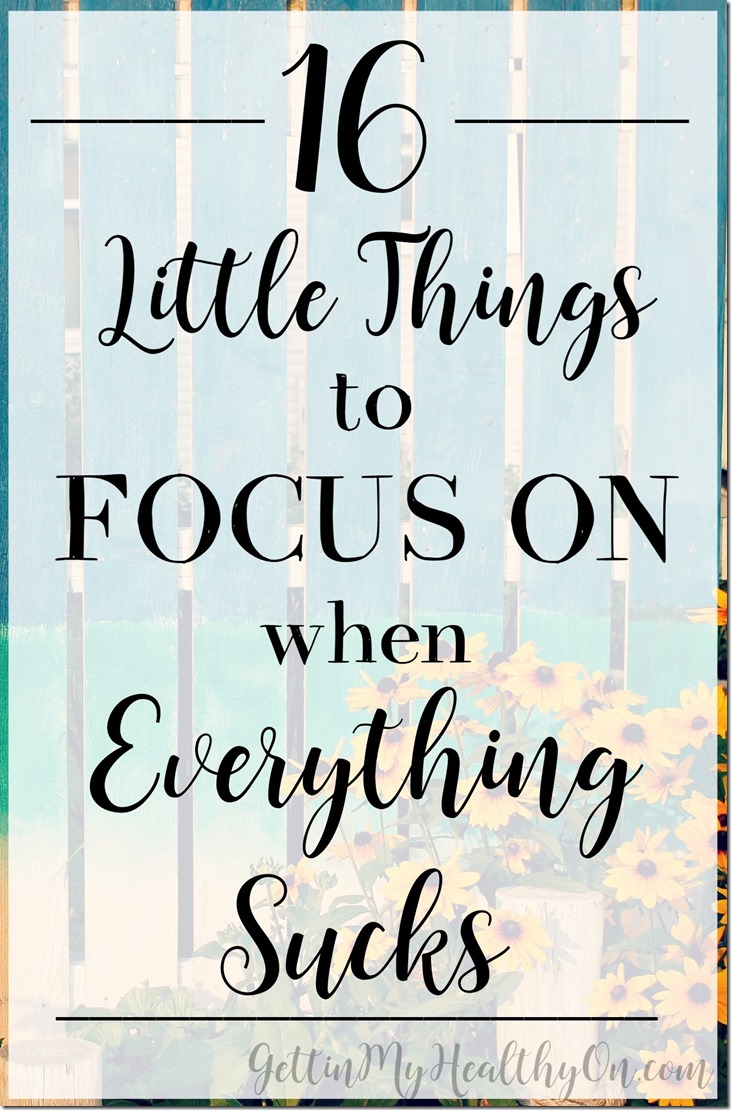 Whether it's the 2016 election, a frustrating job, a relationship ending, a death in the family, an injury preventing you from doing what you love, or whatever else that may be happening in your life, when everything feels like it sucks, try focusing on the little things for a bit.
Focus on…
1. How much good exists in humanity, even in dark times.
There are so many kind souls out there. Although it can be difficult, try not to let the toxic ones completely ruin your view of the world.
2. Improving someone else's life.
When you're feeling blue, be kind to someone else by sending them a "just because" card or "get well soon" flowers. I've found that lifting others up helps me feel more optimistic and hopeful.
3. Nature.
I think most people could really benefit from more time outdoors. The fresh air, the beautiful colors, the peacefulness—there's so much to soak in when in nature, and I know for me, at least, it can really improve my attitude.
4. Getting active.
Regular exercise has proven to have a significant impact on your mood, helping with depression, anxiety, ADHD, and more. When I restart a workout schedule after taking a break, I can actually notice how much happier I am. It's really bizarre. Getting your blood flowing—whether from hard workouts or even just going on walks—can offer a much-needed boost.
5. A travel experience.
If you've caught the travel bug, embrace it! Plan a road trip. Take a mini vacation somewhere. Just go on a trip that will help you take your mind off the current state of things and appreciate the world around you.
6. Working on your next goal.
Dive into a goal you've been thinking about. Read that massive book. Lift heavier weights. Conquer a fear. Do whatever you've been thinking about for ages but haven't been motivated to do. You might be surprised how shifting your focus to that goal helps you attain something you've been striving for for awhile.
7. Planning something to look forward to.
When I'm down in the dumps, it always really helps to have something to look forward to. This is especially true when I'm feeling homesick. Taking some time to plan the next visit to see my family, for example, really helps restores my optimism.
8. Learning a new skill.
If everything sucks and feels out of your control, try learning a new skill. Teach yourself guitar. Go to a cooking class. Drop in on a dance class. Study a new language. The possibilities are endless, and I think concentrating on a new venture like this could help us feel more in control of something.
9. The next holiday.
There's nothing like some holiday spirit to bring some cheer into the house and boost your mood! We're in the perfect window to start embracing the holidays, if you ask me. Thanksgiving and Christmas, I'll see you SOON.
10. Music.
As they say, music is therapy. Find an album/artist/genre and listen to your heart's content. I find it's a great way to reflect on everything and calm down. (One of my favorite feel-good albums is the Garden State Soundtrack.)
11. Getting enough sleep.
The less sleep I get, the more negative I become. I learned this in college when I was a dedicated night owl. I mentioned in my weight loss story these were some of my unhappiest years. I think my lack of sleep was a big part of this. Don't underestimate the power of sleep! It can really help refresh and reset the mind.
12. Creating something beautiful.
Whether you're a crafter, musician, gardener, painter, cook, builder—invest your energy in the creative process. It can be surprisingly therapeutic.
13. Meditation.
I've seen a lot of yogis lately emphasizing the healing power of meditation through yoga. However you do it, though, meditation can be a powerful way of staying centered and feeling somewhat at ease.
14. Being kind.
No matter what happens, you always have control over how you treat others. At the very least, just be kind.
15. "This too shall pass."
So much in life has an expiration date—just remember that most things will not last forever, and there is hope for the future, even if it's not exactly as you expected it to be. Some things just take time to heal.
16. Using your frustrations to make change.
Last but not least, turn the sucky-ness into an opportunity for growth and betterment. Whatever this may be, remember: "All great changes are preceded by chaos." Use your voice and be an advocate for what you believe.
And to conclude: with everything going on lately, and with Thanksgiving coming up, don't forget: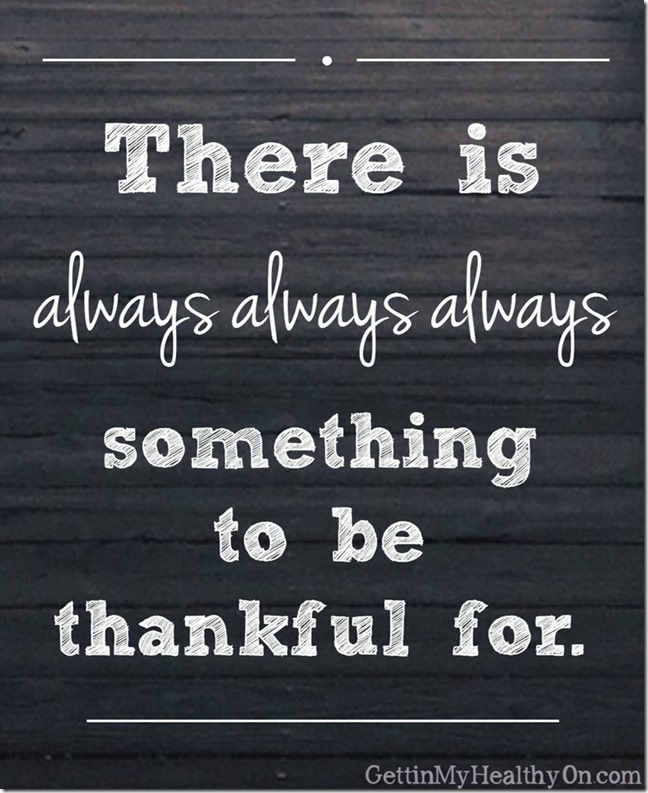 Although you can't always control how a situation plays out, you can control your response and how you move forward after it.
Whatever you're going through, I hope the little things help you find peace.
What are some little things you try to focus on in hard times?
Anything specific coming up that you're looking forward to? I'm pretty stoked about the holidays, personally.