It is officially October 31st!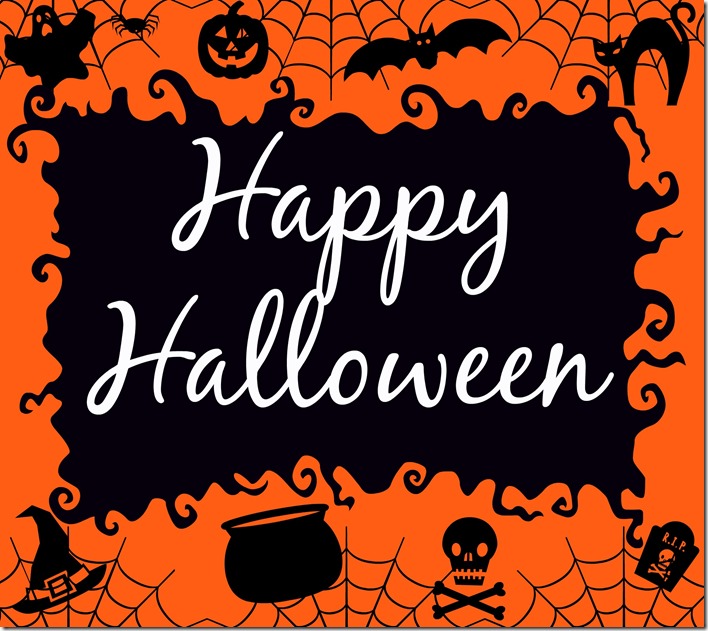 I get to dress up as two different characters today: one for a work costume contest and one for an evening fiesta. I love excuses to get dressed up and personally think more events throughout the year should require costumes of some sort. I'll be revealing my costumes on my Instagram and perhaps other social medianess today. Otherwise, you can check it out in next Wednesday's favorite post, where I will most likely feature them!
As for today's discussion, I will be focusing on food – sugary food, specifically. Holidays just require that sort of thing. Over the past couple weeks, I've been perusing Pinterest to hopefully find a fun dessert to enter into my work's Halloween-themed dessert contest, and I finally landed on one. Will I win? Probably not. But I think it's cool.
Below I have featured a bunch of awesome Halloweeny desserts that I have especially taken a fancy to and have felt the need to share. One of them is what I have brought into work today.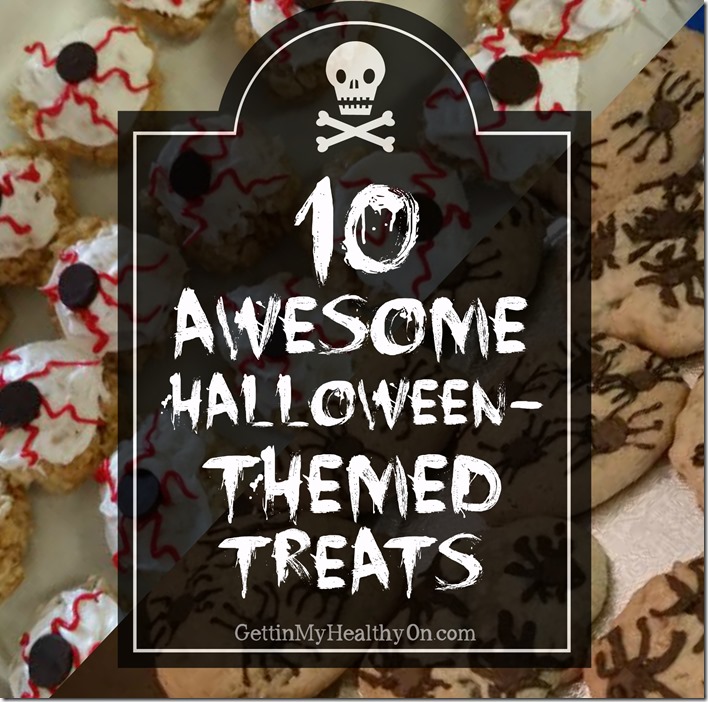 Rice Krispie Treat Eyeballs – I made these for a Walking Dead-themed party a few weeks ago, and they turned out to be a hit. That's probably because you can't go wrong with rice krispie treats. They're just delicious.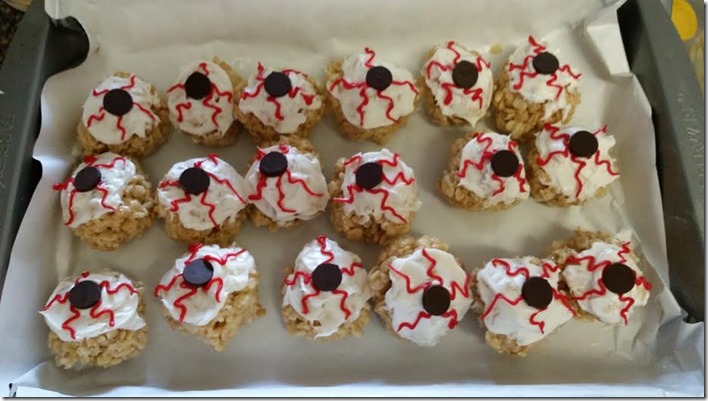 Blood Candy Apples – I'm in love with how these look. Soooo clever and a nice change of pace from the usual caramel apples.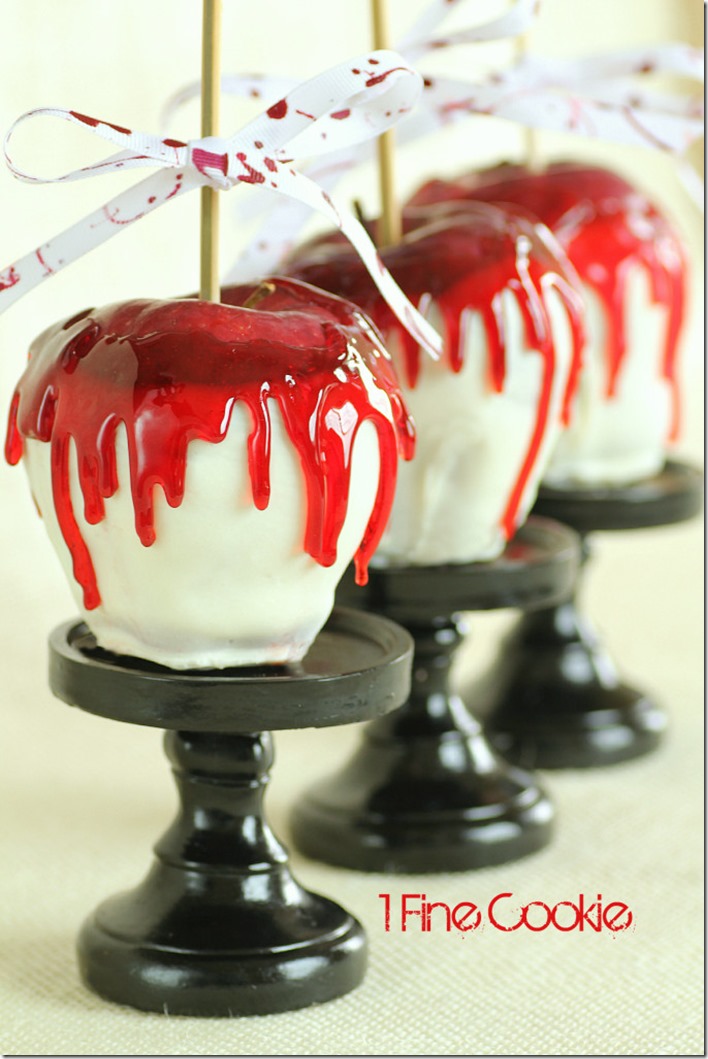 No Bake Cookies & Cream Mummy Pops – These are just cute to me. Plus, cake pop-like desserts are ALWAYS a good idea.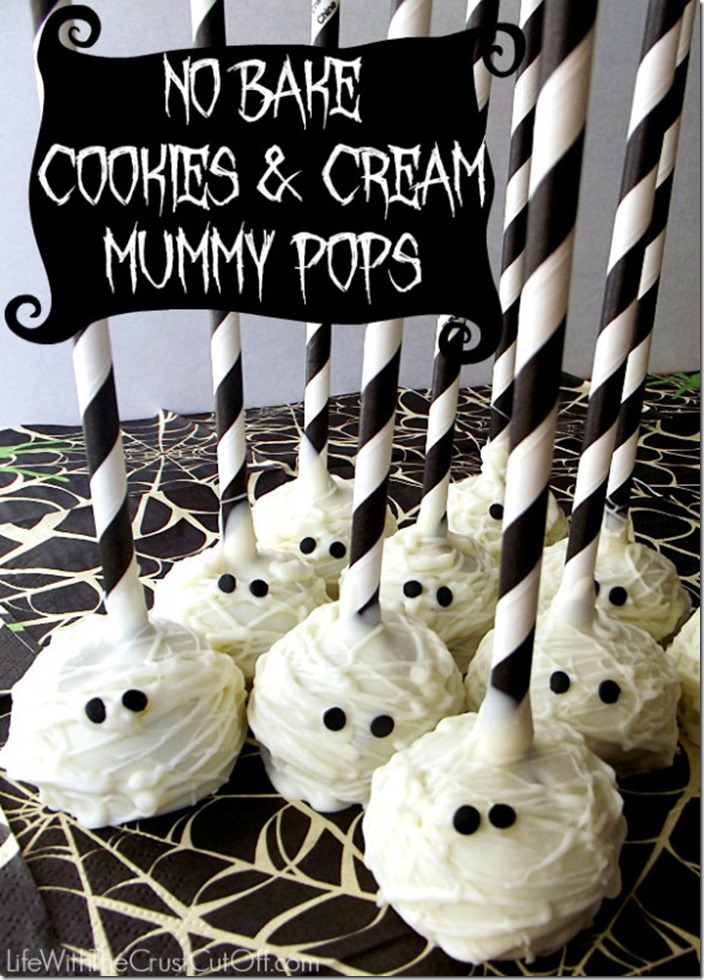 Spider-Infested Bacon, Chocolate Chip Cookies – Dun dun dun dunnn! I present to you my dessert for today's Halloween treat contest. Will I win? I'm most certain that I will not, but I found this idea to be really cute. I REALLY hate spiders, but I like to think these look fake enough to be okay. Also, some didn't exactly work out. Last night was a looooong night. Just pretend they look good. Thank you.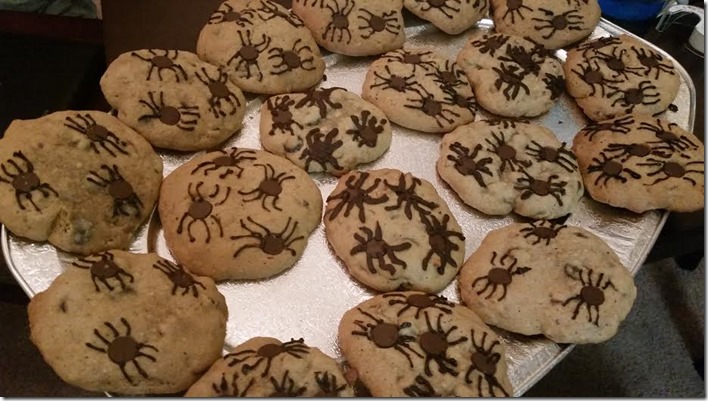 Donut with Fangs – If you're feeling lazy, or just don't have much time, these seem like the way to go. Donuts + fangs + peas and a fruity Mentos? (that's what it looks like to me but I'm pretty sure I'm wrong) = "scary" faces.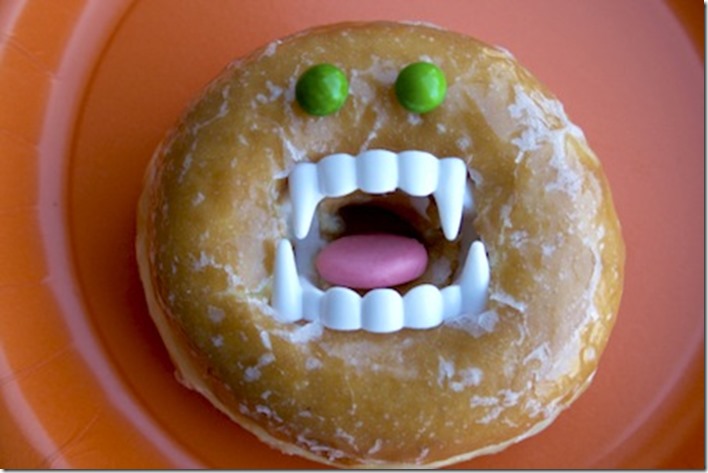 Graveyard Dirt Cake – So dirt cake is the bee's knees if you were not aware. Make a graveyard scene on top and BAM you've got a Halloween dessert. Awesome.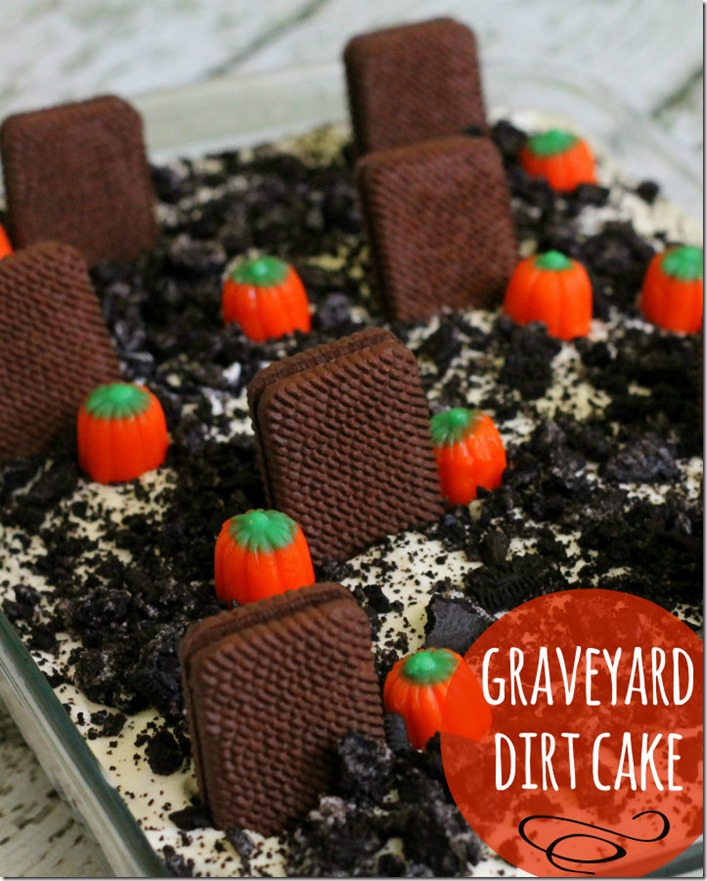 Voodoo Doll Cookies – Simple yet awesome. I'm loving the creativity that goes into each and every gingerbread cookie!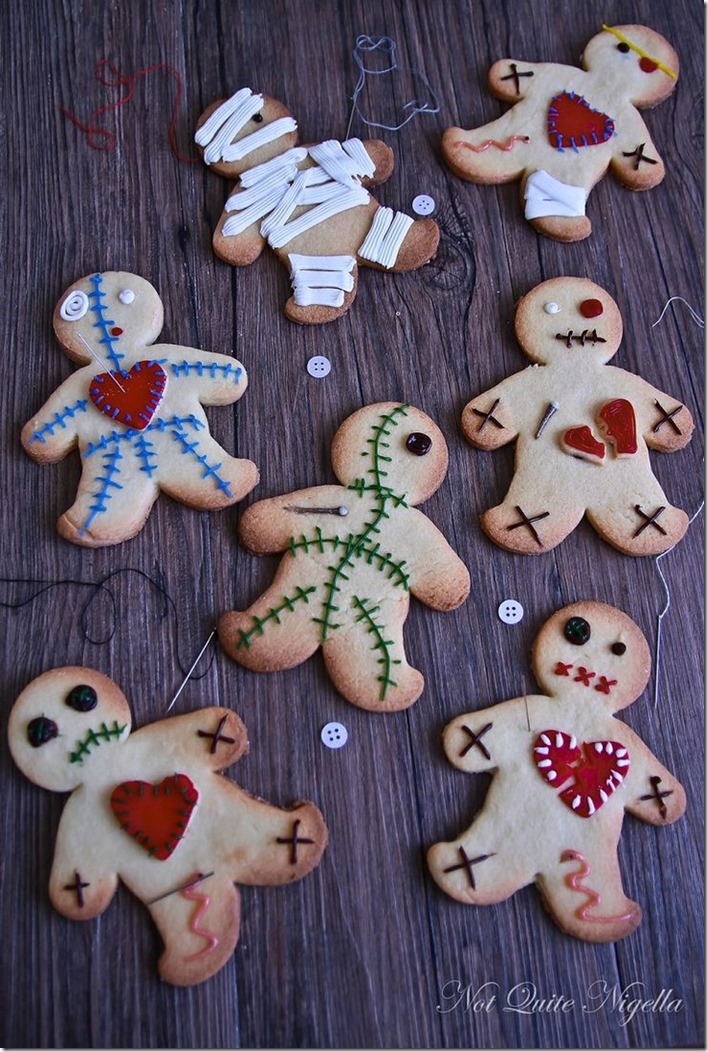 Jell-O Worms – I've seen these before, but they never cease to amuse me. you pour Jell-O into straws; let it gelatinize; and then squeeze it out, I guess? I don't know if I'd necessarily call this a dessert, but that's because I have high expectations for "treats" and think more sugar should be involved. And yes, I'm a healthy living blogger. I know that's hard to remember sometimes when I make posts like this. I guess I just can't resist sometimes.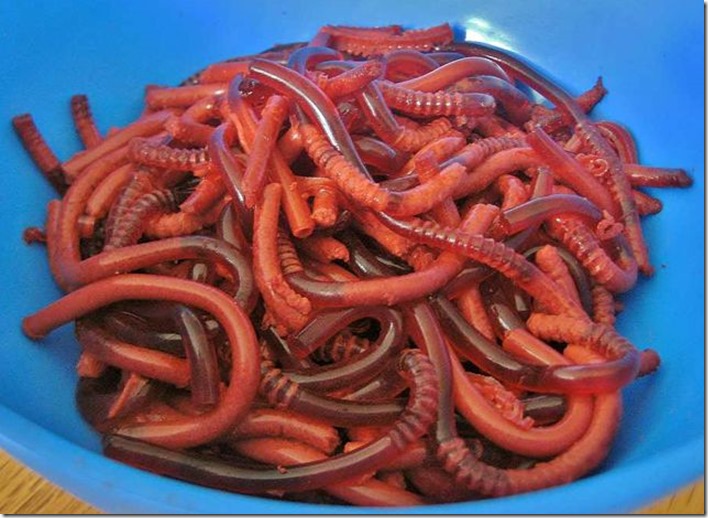 Halloween Strawberries – I don't think I'd have the patience to make five different type of chocolate-covered strawberries, but I'm loving the variety here!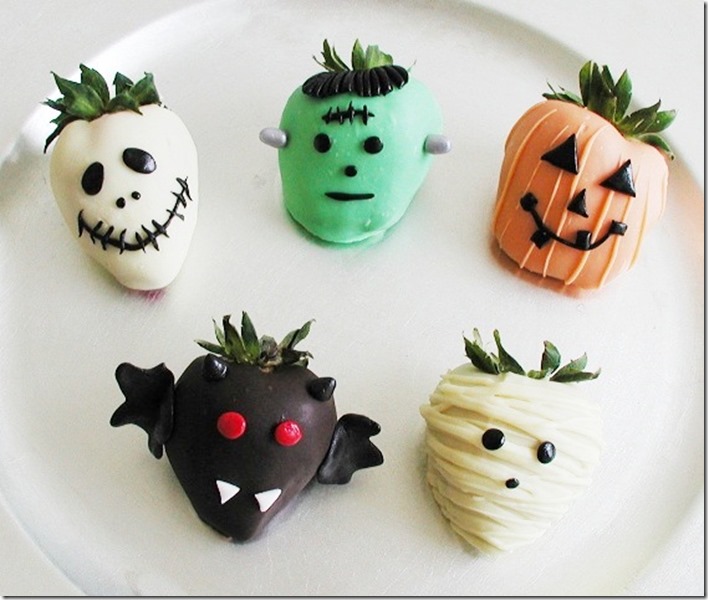 Candy Corn Mix – In honor of yesterday being National Candy Corn Day, I figured I'd include this one. I've heard about this mixture before and have yet to try it. Apparently it tastes JUST like a Pay Day candy bar. Tis intriguing.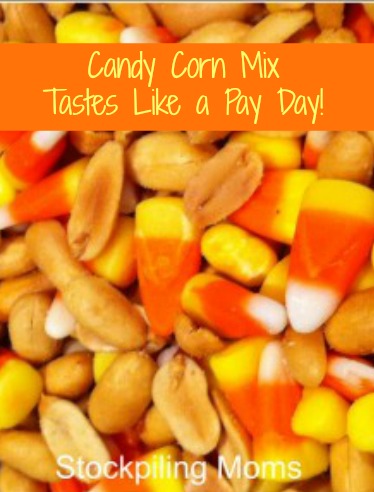 Aaaaaand that's all I've got.
Hope you all have a fun Halloween weekend!